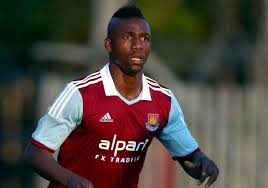 Modibo Maiga was supposed to be on the Metz bench over weekend to face Marseille but according to reports went missing.
As a result Metz played with only six substitutes on their bench in a game they lost 3-1.
Maiga's  absence has not been explained by coach Albert Cartier who remains tight lipped.
But according to L'Equipe, the relationship between the coach and on loan striker has broken down.
It is claimed the two men had words at training on Thursday when Maiga realized he would not start at the Velodrome. He has scored four goals in 10 games since the start of the season.
French sources claim the Mali international could be on his way back to London to return to West Ham.