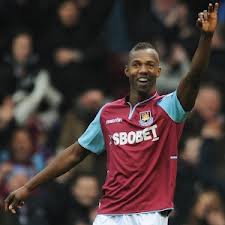 EXCLUSIVE
Modibo Maiga is set to remain at Upton Park after showing "amazing strength of character" in revitalising his form and performance levels.
The striker is seen as getting better with every game as he adjusts to a system which he admits himself is alien to him.
Claretandhugh was told this morning (Mon) that Maiga is seen now as a player who "can only get better and it would be daft to think about moving him on."
The size of the striker's achievement cannot be under-estimated as earlier in the campaign there was every chance he could be sold for a fraction of his £5 million fee.
He looked an obvious candidate to be dropped from the wage bill as the club looked for ways to bring in a top striker under the Financial Fair Play regulations.
But ma highly trusted Claretandhugh source told us earlier: "He is looking a real player – his balance and movement is terrific.
"He's adjusted to the system of play and can go on from here as a real asset to the team."
Maiga added: ""I'm really happy, really happy. Though I'm not that used to playing in this system, I've dealt with it.
It's reward for me and for my work and I hope it's going to continue, God willing. "