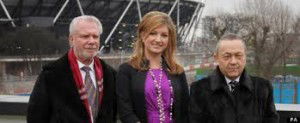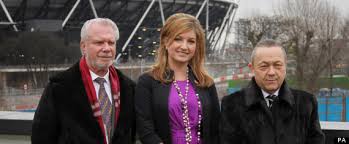 Karren Brady has been named the 'Most Influential Woman in Football' by supporters.
In celebration of International Women's Day, which is being marked worldwide on Wednesday, the West Ham United Vice-Chairman was presented with the award and a £5,000 donation was made to her chosen Wellbeing of Women charity.
She told the official website: "It's a great honour to receive this award and my sincere thanks go to everyone who took the time to vote.
"To top a poll of what I am delighted to say is now an ever-growing group of distinguished and talented influential women in the game, is more than I could have imagined a quarter of a century ago when I first started kicking down doors!
"I say it often but there is still a lot of work to be done. My hope is that the talented women on this list will continue to pave the way and open doors for others to follow. My ultimate aim is to see more women occupying executive positions throughout the business community helped by those who led the way.
"I give credit to The Football Pools for bringing awareness to this important issue through the creation of this award to celebrate International Women's Day. There are more women occupying key roles within the game than ever and to be recognised among them makes me extremely proud."