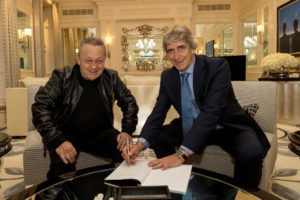 The majority of Claret and Hugh readers believe Manuel Pellegrini will struggle to make the top seven this coming season.
With over 1,705 voting in our poll nearly 58% said they did not believe the Hammers will make the top seven with the remaining 42% saying they could.
Many of them voting No suggested it was slightly too early to say depending on the incoming or outgoing of players in the transfer window and it was dependent who starts on the 10th August.
Manuel Pellegrini finished in tenth position in his first season in charge even though a seventh-place finish seemed in his grasp at several points during the season.
Ultimately Pellegrini is ambitious and wants to push for a top-six position during his tenure at West Ham but is pragmatic enough to understand a seventh place might be the only realistic target with the funds and resources at his disposal.
Bookies Sky Bet 8/1 for a top six finish while Betway are offering 16/1. They are 5/4 to finish in the top ten, a market you might want to include in a Round robin bet, 500/1 to win the Premier League and 12/1 to be relegated.