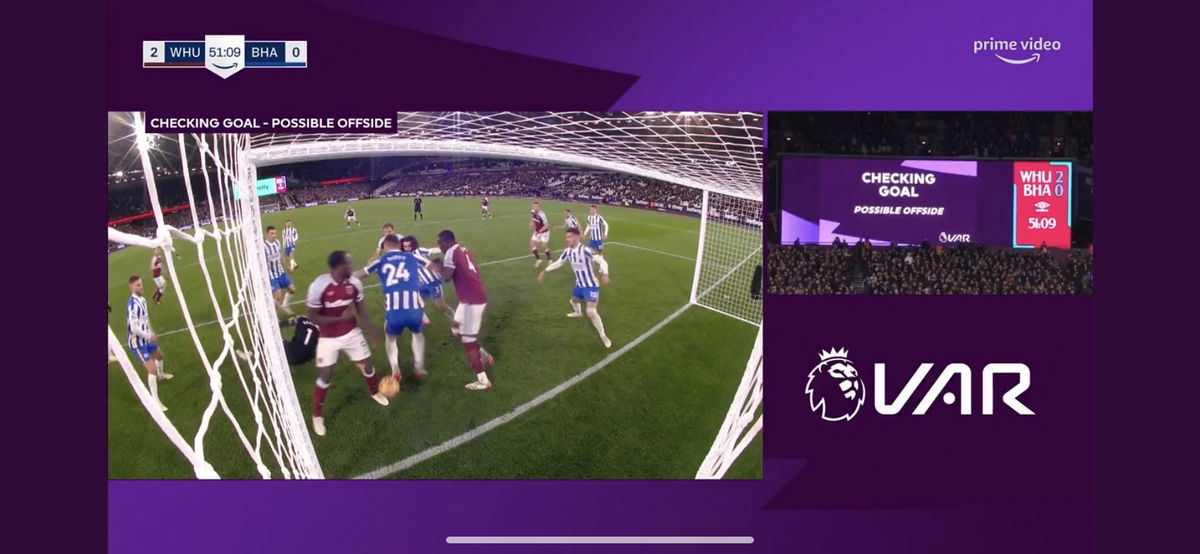 Yesterday's VAR decision over West Ham's disallowed goal confused many supporters including the match officials it seems who first said they were checking for a possible foul then for a possible offside infringement.
The decision seemed to take forever indicating that even officials struggled . Maybe there should be a time limit on difficult decisions if the original decision should stand.
The first to take into account is the two player rule, where the keeper and an outfield player must be in front of an opposition player so Antonio was technically offside however as the ball was knocked onto Michail Antonio from a Brighton player it was thought that would make him onside.
VAR officials went back to when the ball was first touched by Craig Dawson so before the ball hits the Brighton player and at that particular point Antonio was judged to be offside using the two player rule.
There could be argument as to whether Antonio affected the movement of the ball when he brushed his shin, many supporters say no but match officials said yes hence the goal was ruled out.
Silly I know but the letter of the law.