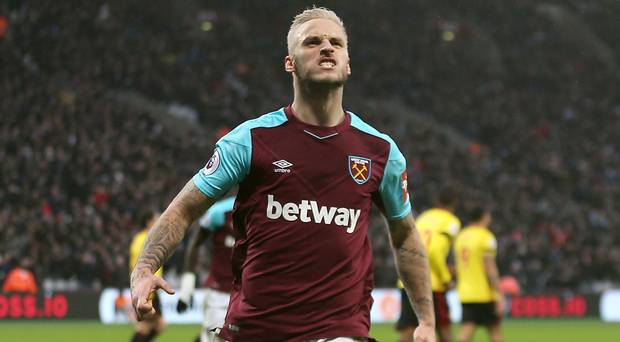 Marko Arnautovic has a date with his former club at the London Stadium on Monday which could hardly be bigger.
Given the appalling treatment he received from  his former fans at the Bet 365 Stadium he has a massive point to make  and can help send them hurtling even further towards a relegation doom.
It's amazing how big players find themselves in such big situations but it certainly can't hinder the Irons' hopes of a victory which will surely put them entirely safe from the drop zone.
Should the Stoke hate brigade decide to hand out more of the same it can surely only make our man all the more determined to make their lives even harder!
Arnie shied away from controversy when talking to the official site but the significance of the game most certainly hasn't been lost on the club's record signing.
Speaking to the official site he said: "We can make the gap between us and the bottom bigger on Monday so we're doing everything we ca.
"We just need to concentrate and put in the effort, and I'm sure we will win the game."
"We are training hard and we are keeping ourselves fit. I think over the weekend we will go into the details of how to play against them. We know what we have to do though."
Arnautovic is confident the home fans will get behind the team again as they come off a spirited 1-1 draw against Chelsea last weekend.
"A win would be a big step. This game is massive. It's a big game for us, for the Club, and for the fans. We will go all together on Monday and we will try as hard as we can to get the three points."