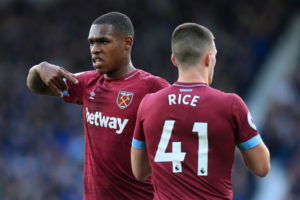 Manchester United vice-chairman Ed Woodward has blown his manager Ole Gunnar Solskjaer's view that the club can make bids for top players from cash strapped clubs this winter right out of the water.
Solsjkaer claimed that United would be strongly placed to make moves for whoever they fancied and given United being regularly linked with Declan Rice and Issa Diop, that caused grief among the Hammers fan base.
That the Irons have regularly made it clear neither are for sale cut little ice but it seems now that like everybody else, United will be struggling to make mega bids.
They have also been linked with a £200 million bid for Harry Kane and a potential £130 million for Borussia Dortmund's Jordan Sancho .
But if Woodward is to be believed it's simply not on for any club to be carrying on as it did before the gloal health scare and no doubt the same principle will be adoped by major clubs around the world.
"Nobody should be under any illusions about the scale of challenge facing everyone in football and it may not be 'business as usual' for any clubs, including ourselves, in the transfer market this summer," Woodward said in his opening address to a United Fans' Forum yesterday (Friday).
"As ever our priority is the success of team, but we need visibility of the impact across the whole industry, including timings of the transfer window, and the wider financial picture, before we can talk about a return to normality."