West ham coach Paul Nevin sounded more like a man brave facing the Hammers performance than one offering an entirely straightforward critique of the match against Lens this evening.
Many will not have believed there was no great difference between what we saw against Glasgow Rangers or even Luton Town with some seriously sloppy loss of possession and giveaways notably by £30 million central defender Kurt Zouma,
Such was his level of performance that one is bound to think that 'catgate' possibly had more of an effect on him than most might have imagined.
In generaL terms we weren't good and any other explanation sounds as though we are being mugged off to even half consider that we are ready for Manchester City.
On what we have seen so far this pre-season we aren't even close and one can only hope that some sort of mini miracle is set to take place over the next few days.
Nevin however, was much more upbeat declaring: "We were looking for elements we worked on this week to be reproduced in a really highly-competitive game today.
We probably felt in the first half we had a lot of giveaways on the ball unnecessarily. We couldn't really retain it as well as we wanted to, but I think you saw in the second half we made a few adjustments to our shape and got much more dominant in the game, and that gave us the biggest chance right at the end.
The key was [dealing with] a really good rotation, and we'd seen that in the research we'd done. It's trying to get grips to that and sometimes in a game it takes a few minutes to do that – who's moving where and from what position.
Once we did get to grips with it and our wing backs got into it, we started to turn the game around.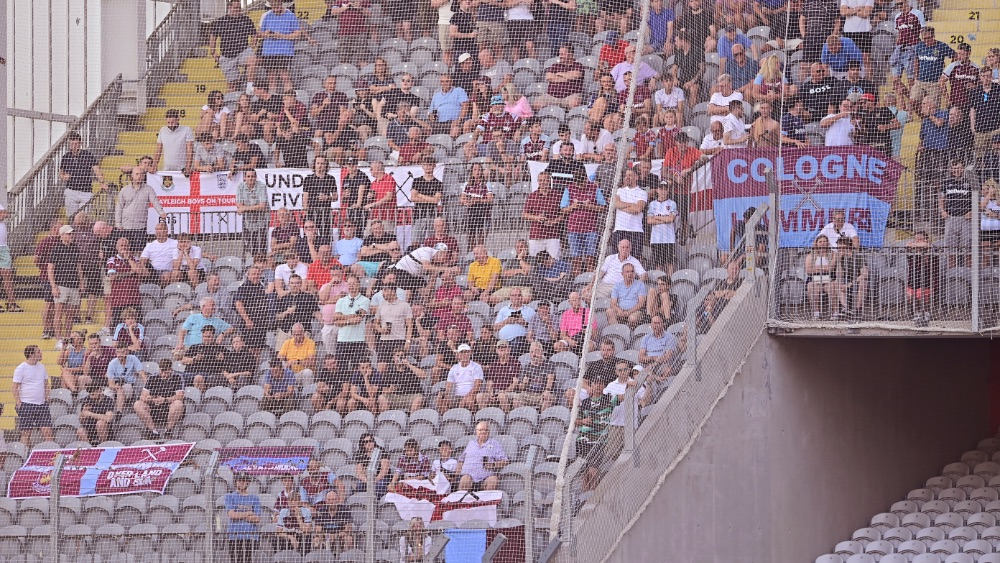 The atmosphere was like a league game and it was impressive.
We were here 90 minutes before the game and it was already half-full so we knew what we had to prepare for.
It's a huge week building [into the opening game] so I think it's the perfect scenario to enter the Premier League games with a test like this.
The pre-season has gone well. We've got an incredibly hard-working group and we've hit a lot of the markers we had.
Nayef Aguerd picked up an unfortunate injury, but you've seen the versatility that we have in some players playing slightly out of position today for the team.
Hopefully we'll get some players back for this week's training and be stronger as we head into the league game against Manchester City.