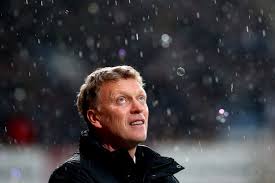 West Ham are continuing their manager hunt as the season hits the final stretch.
A well placed source inside the club told ClaretandHugh: "The final ten games remain absolutely crucial. As things stand at the moment it's probably 55 to 45 on a new man."
However, the choices remain limited as one essential appears to be that whoever takes over has experience of managing in the Premier League.
We were told: "We cannot appoint a rookie boss – that's not on. We need to ensure that whoever we may appoint knows the League and has managed at this level."
Among those who fit such a bill are current favourite David Moyes (4/1), Rafa Benitez (8/1), Glenn Hoddle (14/1) and Claudio Ranieri (33/1) …(all odds are approximate depending on which shop or firm you use!).
Slaven Bilic at around 5/1 could also become a non runner if the club decide that Premier League experience is an absolute MUST.
And it's interesting that the much touted Eddie Howe – seemingly in the process of leading Bournemouth to the Championship – doesn't appear in the bookies' lists.
Moyes is a strong favourite given that just a year's compensation would be required if he is head hunted from Real Sociedad but D-day remains some way in the disatance.
The board are aware of the divide among the fans over the managerial situation and our source said: "That has to be be a factor but the last ten games are of  immediate importance right now."