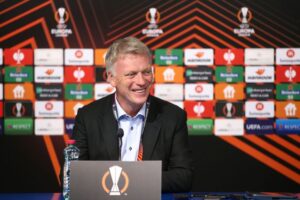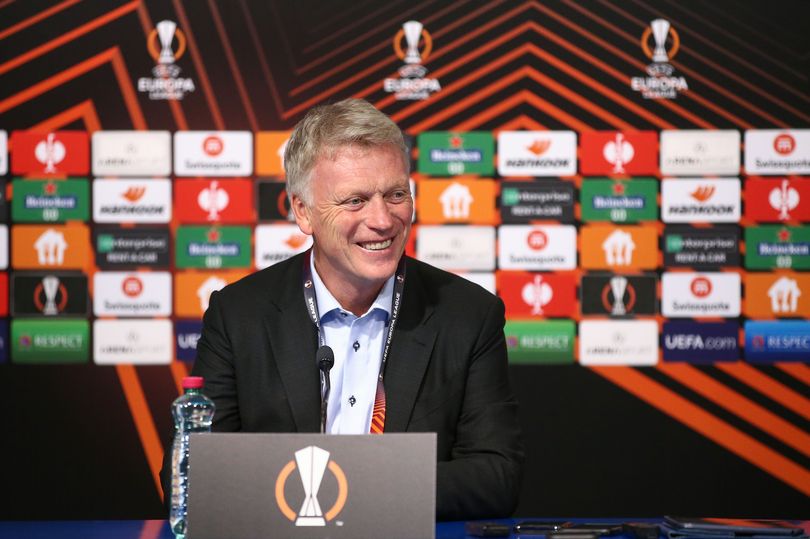 David Moyes – like the rest of us – wants no repeat of the behaviour that initially led to our fans being banned from travelling to Rapid Vienna on Thursday.
Am Austrian lockdown has put an end to that anyway with the game going behind closed doors regardless.
But the manager is clearly unhappy that a few of our fans managed to give the club a bad name by storming the games without tickets in Genk.
Speaking to reporters he said: "We're a new club and we don't want to go back, we want to be in Europe and we want people to look forward to West Ham coming to play.
I see Premier League teams who are in Europe and in the Champions League every year and I don't see any trouble coming from their supporters.
Whether they travel to Madrid, Paris or wherever, I want to be one of those clubs who does that every season.
We have to make sure we're a club that people want to have and we need the supporters to see that. We have to move on."
He wasn't happy with the timing of Uefa's ban announcement however adding: "I thought they left it late and they must have reasons why they've done it.
For us at West Ham, there's too many good things going on. I'm not letting it get in the way of anything we're doing at the moment. I want a new club, I want a fresh club which is going to try and challenge all the teams in Europe and in the Premier League."
What I do need is a big support behind me everywhere I go. "