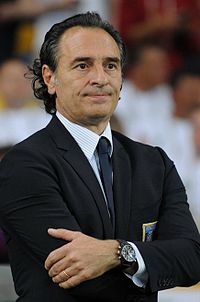 Former Italy national team manager Cesare Prandell is being linked with a move to East London to take over from Manuel Pellegrini.
Despite beating Southampton  there is still pressure on the Chilean and according to Sport Witness, Prandelli has become a possible for the Hammers.
Quoting Italian Newspaper, La Nazione, Sporting Witness says Prandelli could end up joining the team and being a part of English football quite soon.
The paper claims that we have sent a proposal to the 62 year old over recent hours altough that sounds a tad premature given the circumstances..
Prandelli is said to be  'tempted' by the offer but he is also considering a return to to Fiorentina having managed the club between 2005-10 before moving on to the national team job and later Galatasaray, Valencia, Al Nasr and  Genoa.
However, Pellegrni – with Fabianski and Lanzini on the way back will certainly get the Boxing Day match against Palace and Leicester on the 28th.