H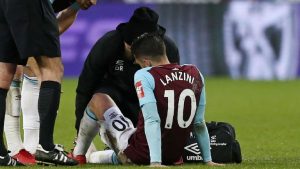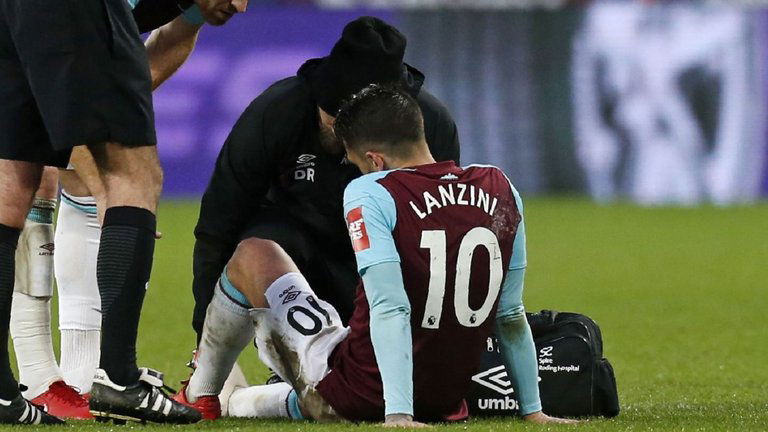 ammer Manuel Lanzini was stretched off with a shoulder injury late in the Burnley v West Ham defeat at Turf Moor this afternoon.
Lanzini was carried off to some sympathetic applause from both sets of fans despite the Hammers being 3-0 down.
West Ham were forced to carry on with ten men with all three substitutions already made.
Lanzini was not in Pellegrini's starting XI and came on as a 56th-minute substitute.
West Ham tweeted out "Lanzini needs treatment for a shoulder injury and he's taking on oxygen. He is in some pain and is taken off on a stretcher".
Although we have now have an international break before the Hammers face Spurs on 23rd November it would be surprising if Lanzini makes a quick return and is likely to be out for a few weeks.
Skipper Mark Noble was also a casualty earlier in the game limping off after just twenty minutes to be replaced with Yarmolenko.
Post match Manuel Pellegrini said  "Mark (Noble) twisted his ankle. We'll see how he is. Manu (Lanzini) had a problem in his shoulder. We must wait to see what the doctor says to see how long he is out."
Later telling the BBC "We will see what has happened with his shoulder but he will probably be out for some time."