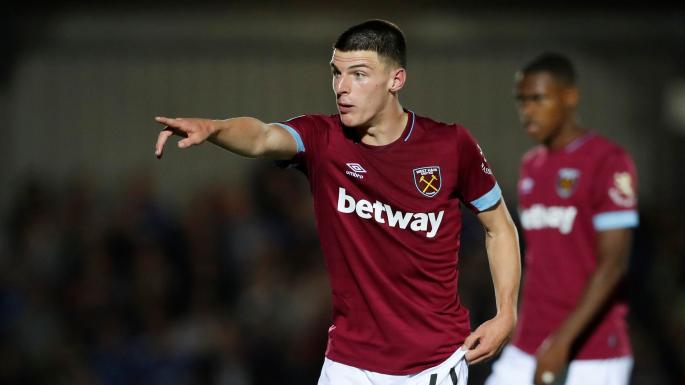 It was as inevitable as night following day that the majority of Hammers fans seeing the latest CandH story on Delan Rice's future would see him as being on his way.
We revealed earlier that the Irons have a minimum £80 million price tag on him but were two or three clubs to come in who knows how that may sky rocket.
The reality however is somewhat different in times when we don't know whether this season will even be completed or when the next one will start.
Hate to mention the words again but 'revenue streams ' will be at rock bottom and whilst West Ham's wage bill totals £3 million a week there's no telling what those of Chelsea, Liverpool, and Manchester City's might be,
They won't be more than Barca's where the cash crisis affecting all clubs means the players are talking about taking a 70 per cent cut.
So let's not run away with the idea that Dec's departure is anywhere near a given this year. The circumstances dictate for me that he is more likely to leave in the 21/22 season if it's going to happen at all.
For on top of an £8 million fee minimum the player would need to be on wages of around £200k a week which with the fee would cost them nearly £150 million in the most difficult financial climate the game has ever known.
I wouldn't go right out on a limb and say it won't happen but I think the Chelsea connection is actually being plugged by the media as they are desperately short of stories tight now.
If the Hammers need to plug a gap in their finances it's more likely to come in selling Felipe Anderson, Manu Lanzini or Yarmolenko.
My bet? Dec will be around for the new season whenever that gets underway!