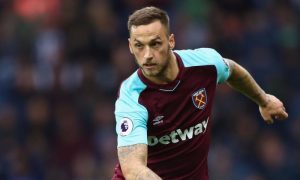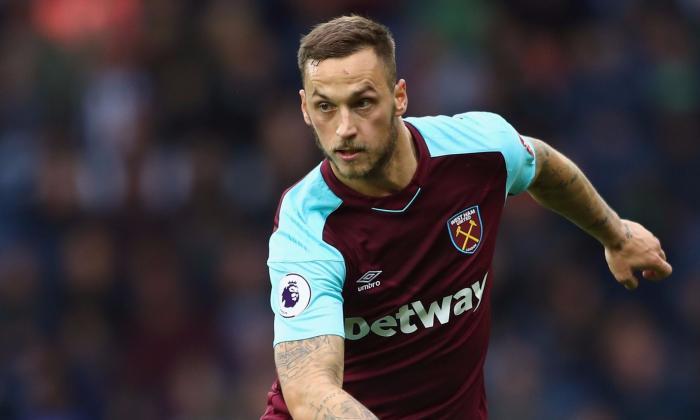 Marko Arnautovic has more self belief than most.
And he, along with the rest of the squad is going to need every bit of that as they go hunting for something from Stamford Bridge this afternoon (Sun).
Marko has been magnificent and currently scoring for fun at club and international level – a couple more or so would be perfect down at the Bridge!
Speaking to the official site ahead of what could be a tricky game Marko said: "First of all [our aim is] to get a clean sheet and then it's up to us up front to score goals and in some games we did it and some games we didn't, but I'm not very happy where we are now.
"We are comfortable but we are not safe and I haven't yet saved West Ham, but I will try to save us of course."
The Irons beat the Blues at the  London Stadium when they won six out of seven in the Premier League and a repeat would be a magnificent result today.
The victory came with Arnautovic playing a major part and he is hoping for the same against Antonio Conte's outfit in front of their own fans.
He said: "It was a hard game at the time. Chelsea were in a good run when we beat them but I think we did a good job all over the part of the pitch and that's why I think we won the game, because we believed and we worked hard and we need to do that again too.
"It's never going to be an easy game as Chelsea is a top side and we know there are world-class football players in this team, but we are going there to try and take something out of this game and in the Premier League you never know. You can win lots of games then you can lose a lot of games.
"Everybody is of course feeling that Chelsea are going to beat us but we are going to try to take something out of the game, but it won't be easy and we're aware of that."
Arnautovic's form and confidence have clearly taken a massive upturn since that win over Chelsea, and since Moyes' appointment as manager.
"The manager said 'You need to work hard and run hard otherwise you won't play' and, when he said this to me, I was aware of that.
"I'm a player who always wants to play and I think I did the job that he wanted from me, but it's not over now. We still have seven games and it's going to be hard and difficult as we still have some top teams coming to us and we have to go to Chelsea and Arsenal so it's not over.
"We have to work hard, run hard, stay compact, stay as a team and then when we believe in ourselves then we can win games."