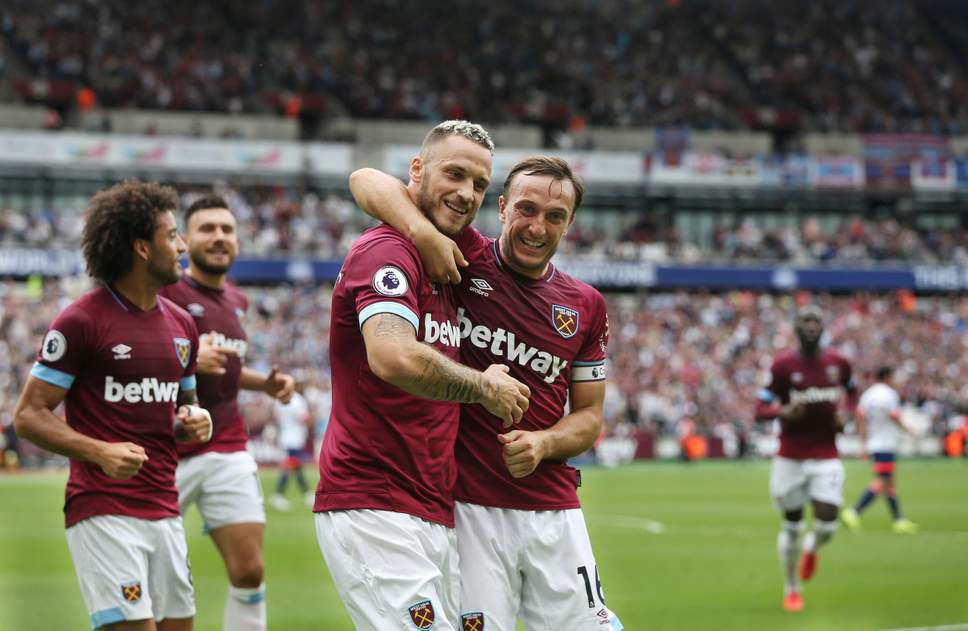 Mark Noble has joined the chorus of praise for the Hammers achievement at the Tottenham Hotspur Stadium lauding Marko Arnautovic and Michail Antonio along the way.
The skipper chose the right moment to mention  Marko in particular as the striker began to show the sort of form which made him a hero before the Chinese stuff got in the way.
A goal or two in the closing games of the season would be a real bonus for the striker but in the meantime the captain was delighted with the assist which led to Antonio's goal.
Truth is that we all need to encourage the Austrian as he is likely to be with us for some time to come given his age and the lack of interest from anywhere other than the Far East.
Noble was thrilled with Saturday lunchtime's performance and described Antonio as "fantastic."
There's no doubt about that and the 29 year old now looks the perfect partner for Arnie up front which may save us money on the striker front this summer.
Noble told  www.whufc.com: "Spurs are a fantastic team and they fully deserved to be where they are in the league, and they fully deserve to be in the Champions League semi-final.
"But on Saturday, the way we played away from home and the way we took the game to them, we were brave and we went there to win the game.
"We got a great goal, we defended brilliantly and in the end I thought we deserved our three points.
"What a time it was to score, the first away goal at this stadium and with his performance he deserved it. He was fantastic.
"It was a great ball from Marko, and him, Felipe and Michail worked really hard to test the Spurs back four and we should probably have scored another couple but we'll take a 1-0 all day long. What a win for us."