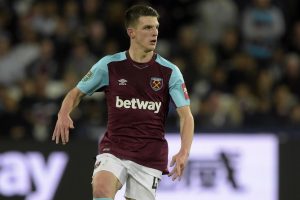 Republic boss Martin O'Neill heaped praise onto Irons teenager Declan Rice after an impressive senior debut against Turkey.
The 19-year-old took the pitch at the back before moving into midfield as Ireland lost 1-0 but – as Hammers fans have come to understand – looked great in both roles.
O'Neill said: "I thought he did excellently in the game. He's played left-sided centre-half for West Ham, his club, and at this minute I think he's getting accustomed to a number of positions
"I had no hesitation in putting him into the middle of the field. It was a man-of-the-match performance and I thought he was excellent for us.
"Considering it's his debut and he's 19 years of age, it was an impressive performance from an impressive young man."
Dec commented: "I think there is something in me. I'm composed and I'm a calm player. You're only out there for 90 minutes and you have to give it everything you've got. It's a game of football at the end of the day.
"I'm only 19, but I've had good experiences with West Ham this year and I've tried to take that onto international level tonight.
"I thought I did well for only being 19 years old on the international scene. I was proud of myself and thought I performed well."
The manager added: "Declan Rice made one run there, a super run, things opened up and it's great for the confidence to do that. As he gets more comfortable with the ball, he will sometimes, instead of playing it backwards, he will go forwards.
"That's something I have been urging from the senior players."