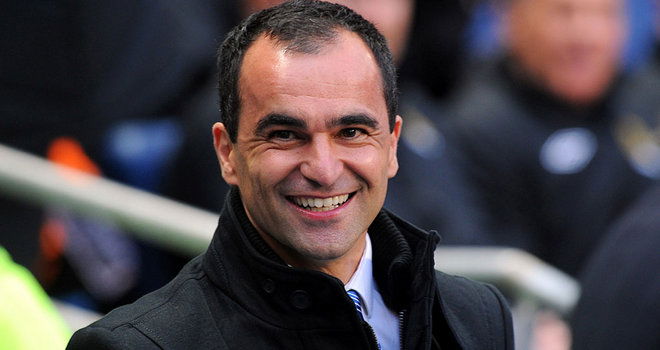 Everton boss Roberto Martinez has pledged there will be no kicking match at West Ham this weekend as both teams try to avoid topping UEFA's Fair Play League!
Instead he says says if his side do earn one of three places open to Europe's best-behaved teams –  then he will embrace it with enthusiasm.
Liverpool are top of the Fair Play table, but are already almost certain to qualify for Europe leaving the Irons and their visitorsto fight it, leaving their neighbours at Goodison to slug it out with us.
But  asked if Saturday's game would tempt each side to a kicking match to avoid having to return to training in June for a July 2 start in the first qualifying round of the Europa League, he said: "No, no, no! It is just one of those situations.
"I wouldn't be disappointed. I would love it, and to answer it clearly, if we get awarded a place, we will embrace it and enjoy it as a football club.
"The international players are away until June 17th, so they would not be available for the early rounds. But we have got a lot of young, talented players who have already played in Europe. They are ready for that experience.
"The first four games would be taken in that manner. Then it is part of the preparation for the pre-season work. There is a place in the football club to embrace it – it is a chance for the youngsters to accept the responsibility and see how far they can go in the early round. It doesn't happen every year. "