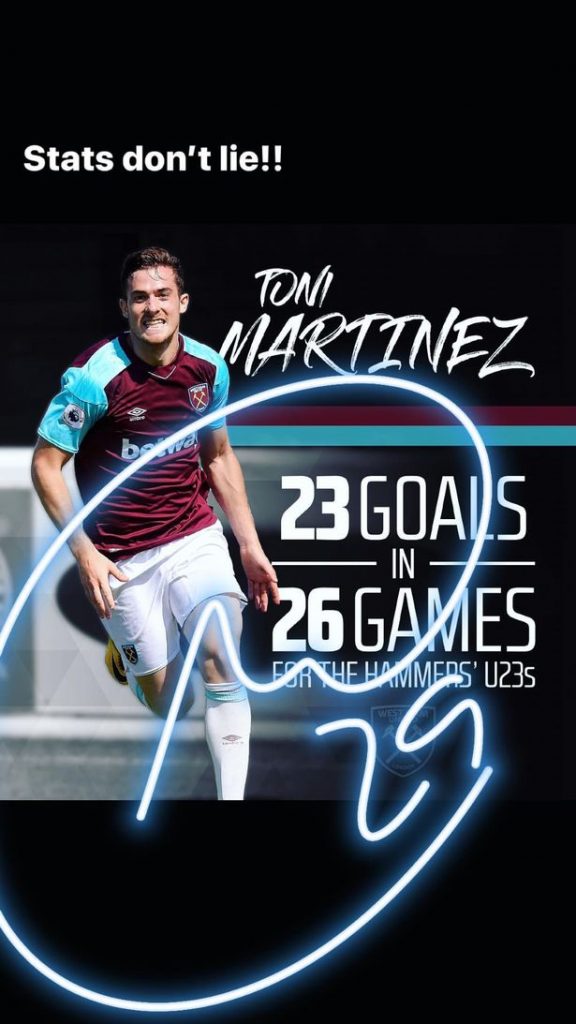 Toni Martinez is a humble young man who keeps his thoughts very much to himself as a rule!
He is already seen as a fine example to youngsters growing up in the game as a result of that along with his goal scoring feats for Hammers under 23s .
But after becoming the first Hammer to score a hat-trick at the London Stadium the spotlight has been on him perhaps like never before.
Already, many are calling for his first team selection starting on Friday evening in the absence of Andy Carroll and whilst that's unlikely, for the first time the young Spaniard seems happy to help hype his chances.
And why shouldn't he. He has plenty to shout out and as the old saying goes: 'If you don't blow your own trumpet nobody else will.'
Toni has taken to Instagram to make his point by posting a striking image showing his fabulous goals record declaring: "Stats don't lie!"
He has a point ….or 23!