Magnificent Marko was back and in the sort of form that would scare any team in the world to death – and he had far too much for miserable Mourinho.
Here there and everywhere up front, he missed a couple but when the goal finally came it was a clincher and killer for the Mancs.
He sent the stadium into uproar with a goal which he had earned via one of his most memorable performances.
And afterwards he said: "It's a very good win and we're really happy. "The club and the fans deserve a win at home.
"We had a couple of bad ones before that, but in the last three games we have been brilliant.
"It doesn't matter how they set up, we have our game plan and we look at ourselves.
"We need to do our jobs and we did it today excellently. That's why we deserved the win."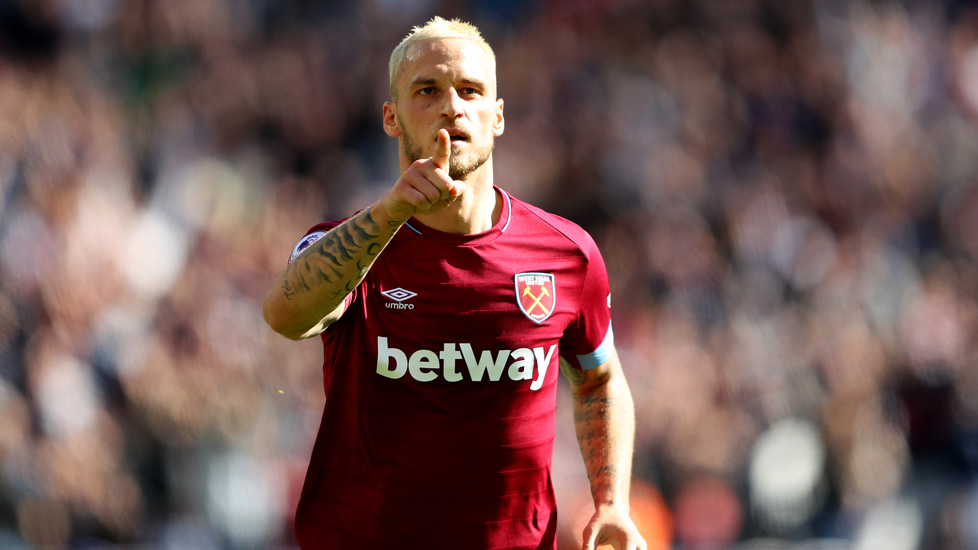 He added: "I'm there to help the team get up the pitch. I have to hold the balls, and score goals. That's my job and I tried to do everything possible.
"For my goal it was a mistake from them, and Mark kept the ball really well because first of all I was offside. He waited until I was onside and it was a good pass.
"I'm happy to score, but I'm especially happy with the three points. That's the most important thing."