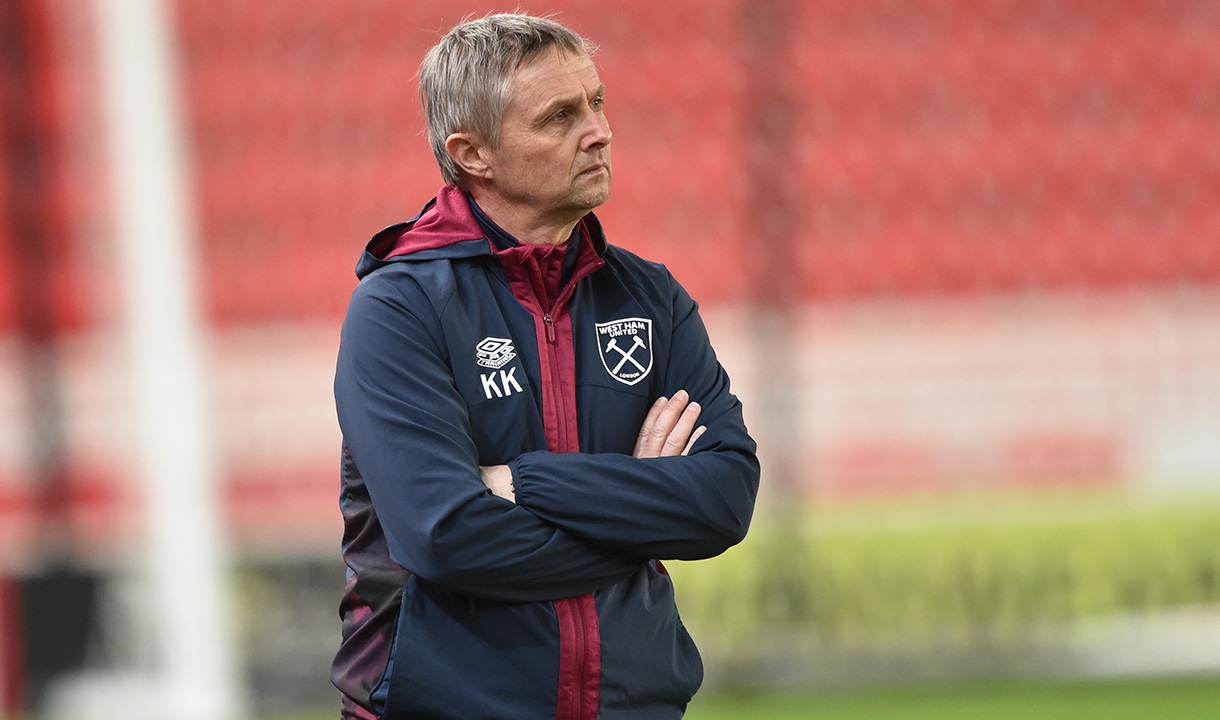 Kevin Keen
The Irons brilliant under 18s are set for their first last eight FA Youth Cup quarter-final in 18 years away to Ipswich Town this evening.
The squad is in fantastic shape winning 18 of their 21 matches in all competitions, and head into the clash after a 6-0 win thrashing of Norwich City in the U18 Premier League South on Saturday.
Kevin Keen's side secured their place in the last eight thanks to a trio of away wins in the previous rounds.
They saw off Sheffield United 3-1 before Christmas, before beating Burnley in the fourth round thanks to George Earthy's late strike.
Victory in the last 16 was earned away to Stoke City thanks to a blistering attacking display, with the Hammers running out 4-1 winners.
The lads have not reached the semi-finals since winning the FA Youth Cup, in 1999, and are preparing to take on a Town side that defeated Liverpool at home in the last round.
Coverage of the game will be available via a live blog at whufc.com, starting an hour before kick-off at 6pm.
Full highlights will be available on Thursday morning on the Club's YouTube channel, on the official West Ham United app, and at whufc.com.
Kevin Keen said: "I think Ipswich will be similar to the Sheffield United and the Burnley games "Both of those were really tough matches and this won't be any different.
"Each was different a scenario, but they were hard battles – particularly the Burnley one. The Stoke City game was different to the first two, but we're expecting another really tough match against Ipswich. "