The Premier League has confirmed that next season will begin on August 6th 2022 and end on May 28th 2023 with a six week break bang in the middle from November until Boxing Day
The chaotic timing of the 2022 World Cup is going to wreak havoc on players, clubs, and staff alike.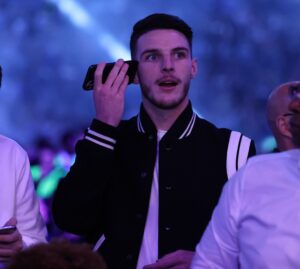 The break means  the Hammers will play on the weekend of the 12th and 13th of November, then those picked in their respective international squads will fly off to Qatar for a few days of training, and  kick the tournament off on the 21st of November.
It is absolutely bonkers.
Think of players like Declan Rice and Pablo Fornals, who could represent England and Spain respectively.
They will undoubtedly be used by the Hammers throughout the campaign and will then go and play in searing heat.
If both teams reached the final on December 18th – not impossible – they would be playing football throughout the month and they would get a total of eight days rest.
Whoever wins will have next to no time to either celebrate or spend Christmas with their families.
Add in injury concerns – hamstrings will be snapping all over the place – and we've got a recipe for real disaster.
Well done Fifa eh who still don't realise – or son't want to – that international football at any level really doesn't have anything like the appeal of the Premier League season.