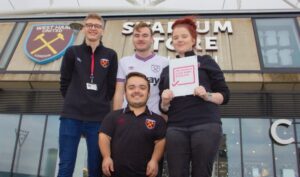 The Mayor of London Sadiq Kahn has called on all London Premier League clubs to follow West Ham's lead in becoming a Good Work Standard employer.
The Mayor posted on his Twitter account on Saturday "Congratulations to West Ham, who are the first football club to become a #GoodWorkStandard employer, showing their commitment to the best employment practices. I'm calling on all London's clubs to do the same. Start today"
Earlier this week the club announced  "West Ham United is proud to announce that the Club has achieved the Mayor of London's Good Work Standard, becoming the first Premier League team to be awarded the status. The Standard is awarded in recognition of the Club's commitment to its staff and reflecting the many ways in which West Ham United is aiming for the highest possible working conditions.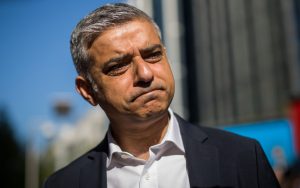 The Club is delighted to be the first Premier League side to become a Good Work Standard employer, which was officially launched in the summer of 2019 as part of the Mayor of London's commitment to making the capital the best city in the world to work.
West Ham United Vice-Chairman Karren Brady said: "Achieving the Mayor's Good Work Standard is fantastic recognition for the hard work the Club has put in to make sure our policies and practices go the extra mile for staff, who are our most valuable asset. Rewarding and retaining them is critically important.
"The Club is a fully accredited London Living Wage employer, is leading the way on gender pay and has a range of family friendly policies to help make this a great place to work. This wider programme of activity is focused on developing all our people, so that we can promote from within and maintain a culture whereby everyone working at West Ham has opportunities to succeed and drive their own careers."
The Mayor of London, Sadiq Khan, said: "I'm delighted that West Ham United has become the first football club to gain Good Work Standard accreditation.
"I hope London's other professional football clubs will follow West Ham's example and show they too are committed to the highest employment standards for all of their staff."