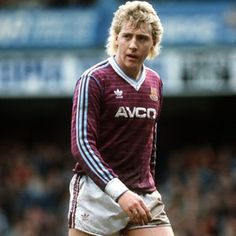 Former Hammer, Frank McAvennie revealed has told how he kicked Paolo Di Canio for ignoring a fan waiting in the rain.
Speaking to the Scottish Sun The former West Ham star said: "I don't get all that with players now, they're getting so much money and they want to sneak out the back door.
"All these people standing in the pissing rain waiting for hours.
"I remember booting Di Canio up his backside at West Ham.
"There was a young boy waiting for hours and he tried to run by him.
"I booted him.
"I'd been drinking that day, obviously.
"He was giving it all that.
"I said shut up, the kid was going to end up pneumonia.
"He told me he had to catch a flight."