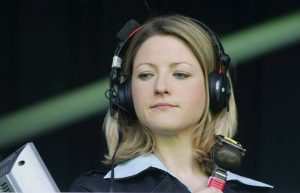 West Ham is again at the centre of bashing by media – an occupation which appears to have become  football's favourite pastime.
Despite poll upon poll showing that David Moyes was barely the flavour of this or any other month, his departure  has been seized on as a a big mistake by journalists – normally of course among the most disliked people in the country!
ITV and BBC Sports presenter and journalist Jacqui Oatley is one of a number media people to weigh in with the Women in Football ambassador said:  "Everything I hear from people who work at West Ham (or have left) is that it's "carnage". Referring to the way the club is run and the mixed messages from upstairs"
It might help if some names were given or a description of the carnage she is discussing were revealed – it's called putting flesh on the bones of a story.
Meanwhile, Daily Telegraph journalist Matt Law added to the criticism by saying: "Rafa Benitez would have to be absolutely insane to go to West Ham – in fact anyone would with the current ownership."
Not sure Rafa needs any help in making his career choices by a reporter but there you go.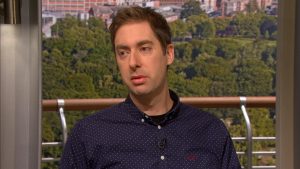 BT sports commentator Darren Fletcher said yesterday "I  feel for the West Ham fans again today – what chance has the club got with this mob in charge. So dysfunctional.
Yes they'll get another manager who may well be successful but it won't paper over the genuine cracks (or valleys) that exist between owners & fans"
Former Hammer and Sky Sports pundit Tony Cottee once again joined the outcry of which he has been a long term member by telling Talksport: "There is not one person on that board who has got any football experience or any knowledge about football. They haven't got a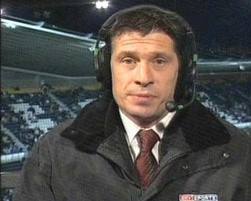 Trevor Brooking anymore to advise the board, who is making the decision on who's going to be the next manager?
I'm reading they want a manager to take them to the next level; well the next level is to have some stability at the club, surely?
I just don't understand it, I really don't understand what is going on at my football club. And before anyone says anything about me just being a media pundit, I've got two season tickets, I pay a lot of money, I go to watch the team – I've got as much right as the average fan to give an opinion on it.
I'm so fed up of what is going on at my club; it's getting on my nerves now."
We understand that there are deep rooted issues at the club which have to be sorted but we also need to remember that the media has a vested interest in creating as much drama as possible in order to help themselves thrive on the "running story of the moment."