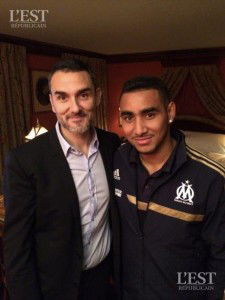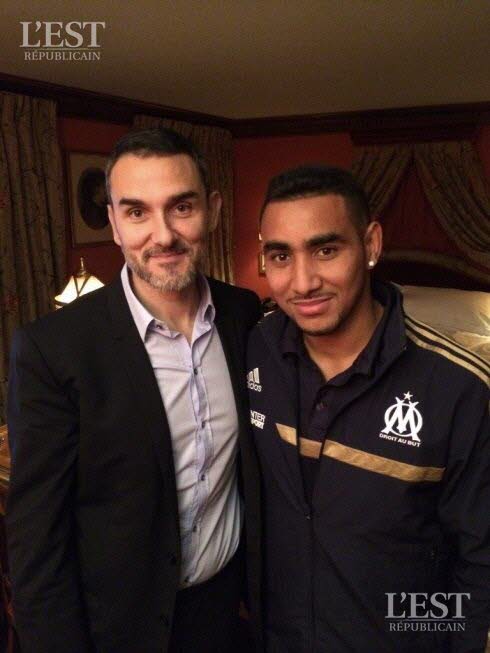 This mystery Frenchman is Dimitri Payet's agent. His name is Jacques-Olivier Auguste.
The football agent from the Vosges mountain region of France first met Payet in 2007 while he played for Nantes.  When Nantes were relegated in 2007, Payet was persuaded to hand in a transfer request and Auguste arranged a £3m transfer to St Etienne on a four-year deal.
He would later land a 200,000 Euro per month salary for Payet at Marseille in a four-year contract and more recently renegotiated the £125,000 per week five-year contract for his client at West Ham.
Auguste graduated with a law degree before deciding to become a licensed sports agent .He first became became a sports agent  in basketball in 2003 then International rugby before finally getting into football as an agent.
The 42 year old still playing local football himself in the regional division for Eloyes for which he is a keeper. "My father played football at Thillot and E Epinal" said the sports agent to French media "I also played Thillot then Remiremont and Eloyes"
It is perhaps this trusted advisor who holds the future of Dimitri Payet in his hands.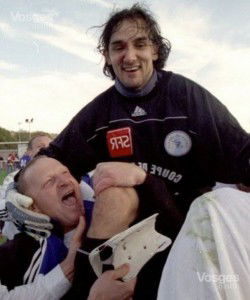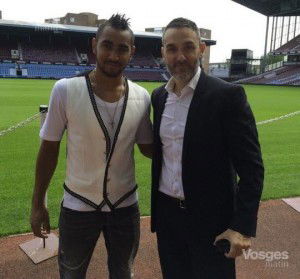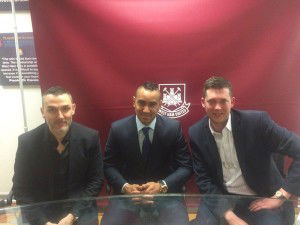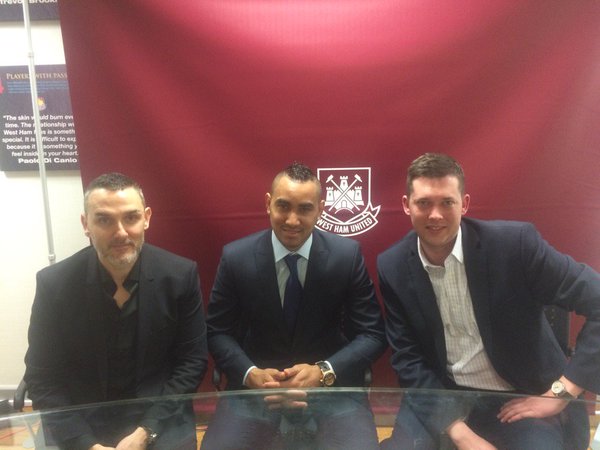 Auguste as a goal-keeper in 2002