Memo to the Board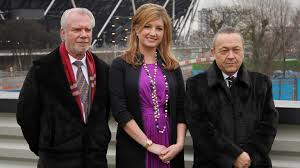 Enough is truly enough – last night felt like the end of the world and there is only one group of people who can do anything about the disaster that has now fully opened up beneath us…YOU!
Slaven Bilic is a lost man as demonstrated in his interview following the game. When a manager admits he doesn't know what and why things went wrong and that the board will do what the board has to do it really is time to sack him.
You know what is wrong and any further delay in putting him and us out of our misery will make you as culpable as him.
The fact that some already think you are is neither here or there. We will always have haters but you surely know and we certainly do that this can't go on.
If it doe,s everything -including your investment – will come down on your heads as the fans are again plunged into total despair. The message from almost every single one of them on every forum today is that Slaven Bilic has to be handed his P45!
Many are saying you won't do it because you want to save the severance pay but in truth we know that a couple of million or whatever is not the issue. That argument makes no sense as there is far more at stake – our very Premiership status
The real problem in finding someone else at this time of the season. We get that but there are the likes of Hiddink and Advocaat out there who have rubber stamped their credentials over and over again in difficult circumstances. In the very short term Terry Westley could take over until a temporary manager has been found.
Appoint one of the two,or someone like them, until Christmas giving yourselves time to find the right guy.
The list of possible candidates is endless: Pellegrini, Dyche, Benitez Jokanovic, Mancini but the difficulty is all are in jobs so for now it looks like a caretaker followed by a permanent appointment.
It has to be done and done now.