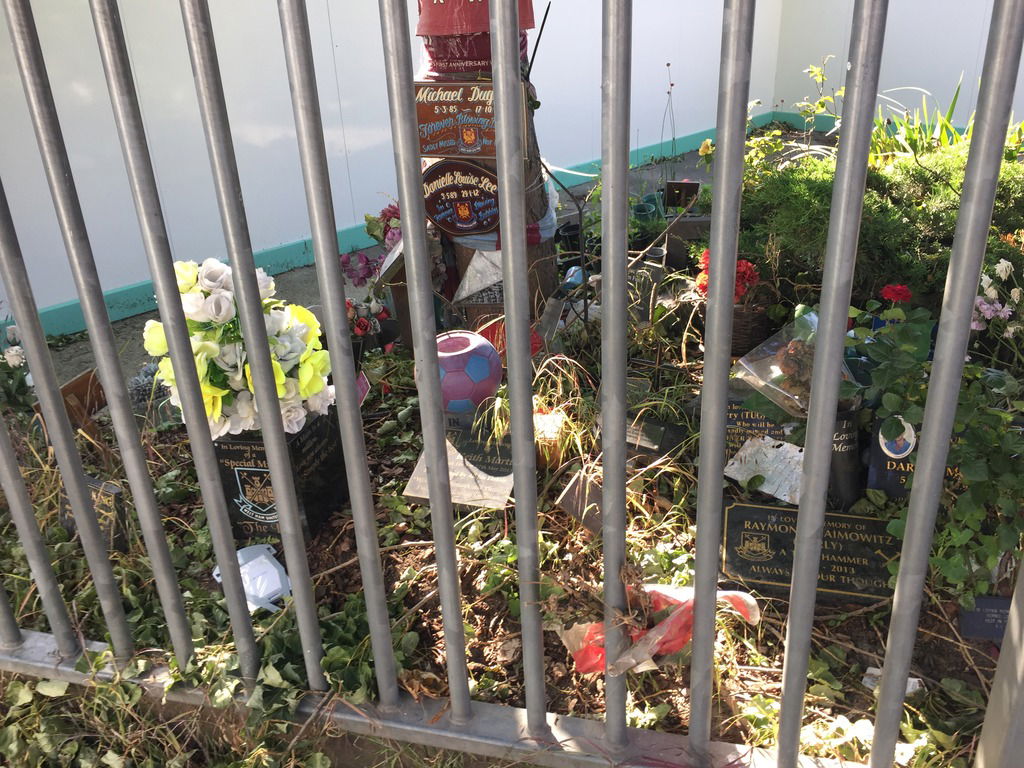 The Boleyn Ground Memorial Garden was in a sorry state today when West Ham season ticket holder Nigel Kahn paid his respects to Green Street. Developers had promised to keep the garden in good order as part of the original agreement when the land was sold to Galliard homes for £38m, that responsibility was passed on to Barrett London but that promise appears to have lapsed too.
A notice close to the memorial gardens earlier this year said "This area will not be developed and will be preserved, and family and friends are welcome to visit during and after construction. However, this area will be partitioned off during construction for its protection but access will still be provided. We are keen to liaise with those who wish to visit the memorial garden and require access to this area."
After a previous lapse, Claret and Hugh were told by the club that a daily check would be made by the developers together with a weekly tidy up.
The club had also promised to send in their own grounds maintenance team on a regular basis after previous lapses by the developers but Nigel found the garden overgrown again and covered in branches. The gate was locked so he attempted his best to remove the branches and weeds through the bars.  When Claret and Hugh contacted the club today we were promised that a gardener would be sent out today to tidy up the memorial garden.
Disappointing to see the Boleyn Ground memorial garden overgrown again. Video by @mywhufc pic.twitter.com/nEXH7aV9ir

— West Ham Football (@westhamfootball) June 16, 2017