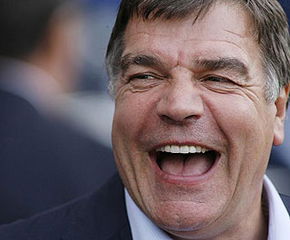 Sam Allardce has given the fans a near perfect Christmas present by sending them off for their holidays in fourth place.
After the victory over Leicester the Irons boss beamed: "Being fourth in the Premier League is a Christmas present for everybody at West Ham.
"And having 31 points before Christmas is a pretty major achievement for us."
Andy Carrolland Stewart Downing wrapped up the points with a goal apiece and Allardyce saId:  "There is no doubt we deserved to win with the quality finishes from Andy and Stewart.
"It was a very composed finish from Andy in a one-on-one. I was pleased he put that in after he missed an even easier chance just before that.
"And Stewart is one of the best attacking players in the Premier League the way he is playing and he is getting goals on the back of that.
"He was our most creative and best player by far, he's been a revelation for us — and his goal was outstanding. So this is a very big win for us before we have Chelsea next."