Paul Merson has NAILED IT on Declan Rice!
The ex-Arsenal and England midfielder was asked about the Hammers star's future while appearing on Sky Sports on Saturday.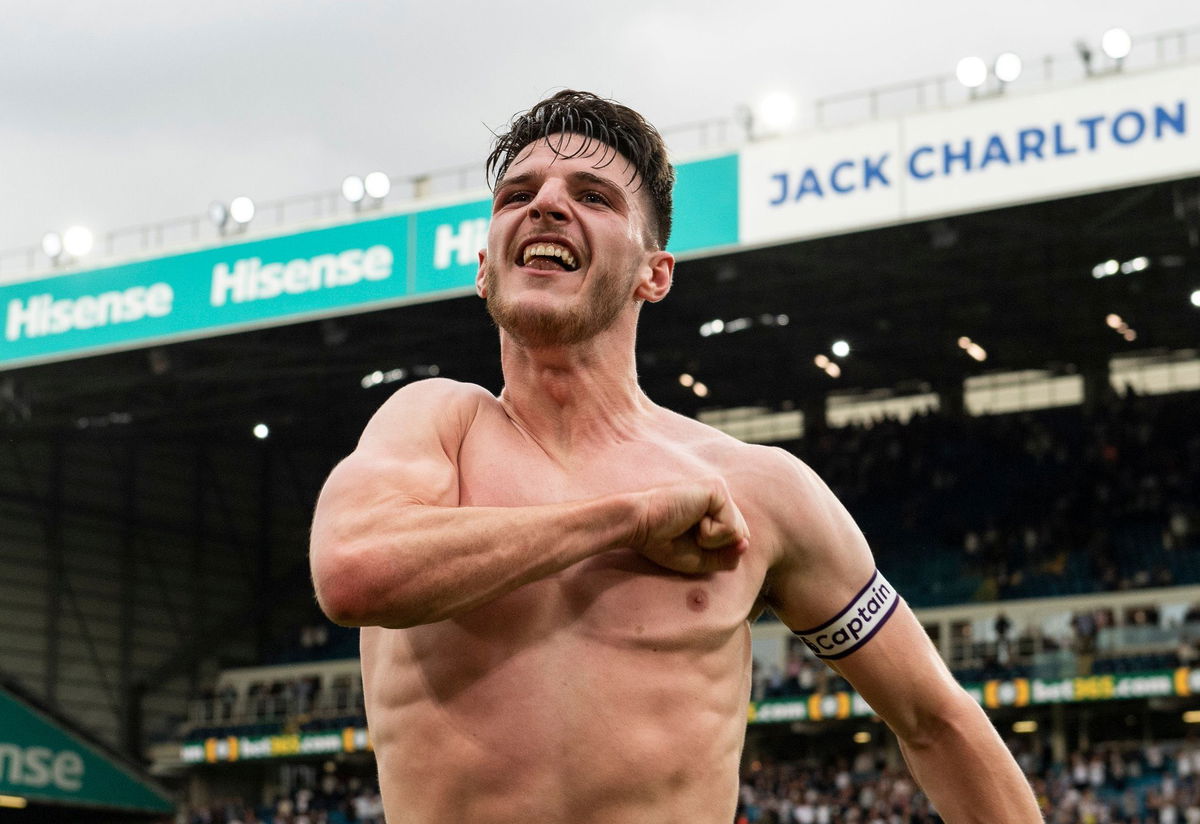 It has been a constant thorn in the Hammers' side, with reports consistently linking Rice with the likes of Manchester United, Manchester City, and Chelsea.
However, we have reported consistently that there have been no bids for Declan, and we understand the midfielder has come to an agreement with the club; he won't leave this summer, and will instead be allowed to go if there is an appropriate bid next summer.
And Merson does not feel that Declan will want to leave once this season is over, as he remains an absolute hero at the London Stadium, and could end the season by winning the Europa League.
As quoted by Hammers News, when speaking on Soccer Saturday, Merson said: "I think West Ham win the Europa, I think they'll be too strong for the other teams in it.
"I think they're a good team and there will be Champions League football next season.
"If that happens then it's going to be hard for him (Rice) to get out of the club. Because then he'll have to turn around and say 'You're not big enough for me'.
"If they don't get into it then he can turn around and say 'I need Champions League football, it's a dream of mine'. But he could get that at West Ham so it's a bit of a Catch-22 (situation).
"For me, it's a hard one. He could be a legend at West Ham, you know what I mean? He plays every week, he plays for England, it is a hard one.
"West Ham showed a lot of faith in this lad. He got let go by Chelsea as a young kid. West Ham took him and of course he's paid them back at the same time.
"You know what when you look back on your career it's all about enjoying your football. You want to enjoy your football more than anything. I think at the moment he enjoys his football there, it suits the way they play – the way he plays.
"If he goes Man United, it's going to be on his shoulders to turn Man United into a team to challenge Man City and that's not going to happen. The Chelsea one, Chelsea haven't even got any owners yet… how long is it going to take to do that?
"I wouldn't want to be in his shoes if I'm honest. The one thing, if you get loved by fans that's the dream. Gets loved by fans, enjoys his football, plays every week, he knows he plays and I do think they (West Ham) win the Europa and they get Champions League football. I'm going to say he stays."
Some actual common sense from a pundit! Who'd have thought it?!