Paul Merson insists that Declan Rice won't be at West Ham next season even though he doesn't think he's worth the £120m he would cost!
Merse isn't exactly known for giving the most clear of thoughts on the latest footballing matters and he was on the panel when the Gillette Soccer Saturday team were debating Rice's future, with the video posted on Sky Sports' website.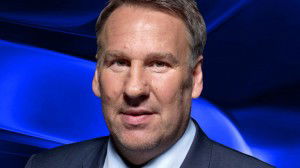 First of all, the ex-Arsenal and England star claimed that he felt a deal to sign Rice at over £100m would be too expensive for any buying club because he isn't Frank Lampard.
We'll give you a second to wrap your head around that one.
And then he claimed, in the same breath, that Rice won't be at West Ham next season, meaning surely someone will have to pay the money to take him away from the Hammers!
His full quotes can be found below but, be warned, they are of a rather silly nature.
He said: "It's a lot of money. Declan Rice? It's a lot of money. I like Declan Rice, don't get me wrong, I like him, but £120m for someone who ain't giving you any goals… He's not Frank Lampard. It's a lot of money that is. £100m plus is a lot of money but I like him, I think he's a smashing player. He won't be at West Ham next season. No disrespect to West Ham, I'd be shocked if he was at West Ham."
Jeff Stelling then made the entirely reasonable point that Declan would likely stay if we qualify for the Champions League, and Merse batted that away too.
He added: "That'll be a tester for him. I still don't think so, I think he'll still want to move on because the next question will be wanting to win the Premier League. This is just a safety net, saying I want to play in the Champions League. If they got in the Champions League, I'd be shocked anyway, and then I'd be shocked if he was still there, but £100m is a lot of money."