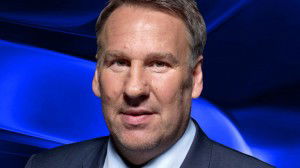 Sky Sports pundit Paul Merson has admitted he was wrong to suggest that West Ham could have been a banana skin to upset reigning champions Manchester City on the opening game of the season.
Post-match Merson told his Sky Sports website readers "I don't know who will stop them. I thought West Ham was a bit of a banana skin – an early game, away from home, West Ham with a couple of new signings. But City just dismantled them. They are on a different planet. Sergio Aguero was on the bench. Sergio Aguero!"
A sobering statistic is that 22 goals have now been conceded by West Ham at the London Stadium to Manchester City with just one goal in reply since the beginning of 2017.
06 Jan 2017 West Ham 0 v Man City 5 (FA Cup) 01 Feb 2017 West Ham 0 Man City 4,  29 April 2018 West Ham 1 Man City 4, 29 November West Ham 0 West Ham 4, 10 August 2019 West Ham 0 Man City 5