National newspaper journalist and  mega Manchester City fan Scott Loney has sent ClaretandHugh this very personal blog to remind Hammers fans their current London Stadium problems are not unique.
By Scott Loney
Sheikh Mansour dropped roughly £210m of his estimated £20 billion fortune when he acquired my beloved club Manchester City back in August 2008.
I'll never forget that day, either, his office informing media enquiries they don't normally provide a comment on deals which are for lower than £500m!
By conservative estimates, the Deputy Prime Minister of the United Arab Emirates has subsequently spent around £800m assembling a squad which is about to deliver its third Premier League title in six years – my 35 years watching City still won't allow me to count my chickens just yet, however!
Another £200m was also lavished on the incredible City Football Academy training ground – a further £75m adding an additional 7,000 seats to the Etihad Stadium back in 2015.
So you'd think this mammoth investment would afford City pretty much free reign when it comes to our own 250-year lease on a stadium which originally only cost £130m to build, right?
Think again…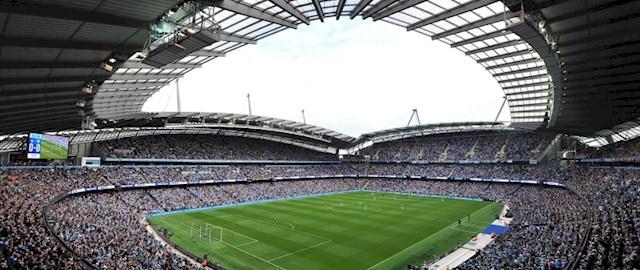 Manchester City council still own the stadium and they continue to have the final say when it comes to anything the club's owners want to do to it or the surrounding areas.
This includes even asking for permission to brand the 55,000 sky-blue seats (we don't want to) through to submitting a design brief and planning document for anything City-branded around the vast stadium concourses.
Back in 2011, City asked to renegotiate the lease and double the annual rent to £4m, so the council would sanction a stadium naming rights deals with Etihad Airways worth around £35m a year to the club's coffers.
Under the new lease agreement, the council relinquished the naming rights to the stadium, which remains a publicly owned asset, having spent £22m of tax payers' money to have the running track removed following the Commonwealth Games back in 2002.
And it didn't take long for forward-thinking Manchester councillors to realise it would be a much wiser strategy to form a working cooperative with Abu Dhabi, even if they do still retain the scissors to cutting through the various red tape.
An investment of £1bn is now coming on line in the shape of 5,000 new homes for East Manchester – one of the most deprived areas in the country – money that Town Hall bosses know they would never get from central government.
It's a quid-pro-quo made in Manc Heaven – although plenty of City fans feel more can be done to make the match day experience feel more 'personal'.
Thousands choose to drink in the city centre, these days, before arriving to the ground late, as there's nothing really to entice them like some of the old pubs around Maine Road.
City Square (with it's live bands) has attempted to address this, but the concourses inside the stadium remain virtually empty, an hour before kick-off, with no live matches allowed to be shown on the plethora of flat-screens.
There is still a slight disconnect, certainly for the older fans, who feel there is a little less soul around the whole experience, whether that be in terms of the general atmosphere, or just being able to watch Manchester United get beat by Huddersfield Town on the TV with a pint in your hand, within the confines of the stadium.
Sound all too familiar?
Hammers' fans, you have been warned. Your grievances aren't unique.
Some councils are more pro-active than others, with Manchester's particularly willing to think outside of the box.
Problem is, our box had a billion notes inside.
It affords you a lot, but City still need to keep the landlord sweet and accept there are certain hurdles which can only be overcome together.
It takes a lot of good faith on both sides of the negotiating table – the sooner the "suits" are prepared to give an inch – the sooner it will suit Irons fans and all those concerned.