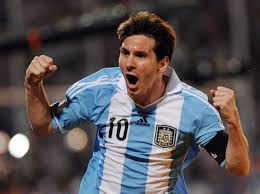 Around 12,000 tickets have been sold for the Argentina v Croatia at Upton Park next Wednesday.
The organisers are looking for a crowd of around 18,000 – £20,000 and the capacity on the night will be 22,000 with the Bobby Moore and Alpari Uppers both closed.
Club officials are realtively happy with current sales and claim there's likely to be a 3,000 walk-up on the night.Kick off is at 7.45.
Argentina are set to name a full-strength squad including the likes of Lionel Messi, Carlos Tevez, Javier Mascherano, Gonzalo Higuain and Angel di Maria.
Croatia coach Niko Kovac said: "Croatia plays its best against biggest opponents and I'm sure both teams will please the crowd."