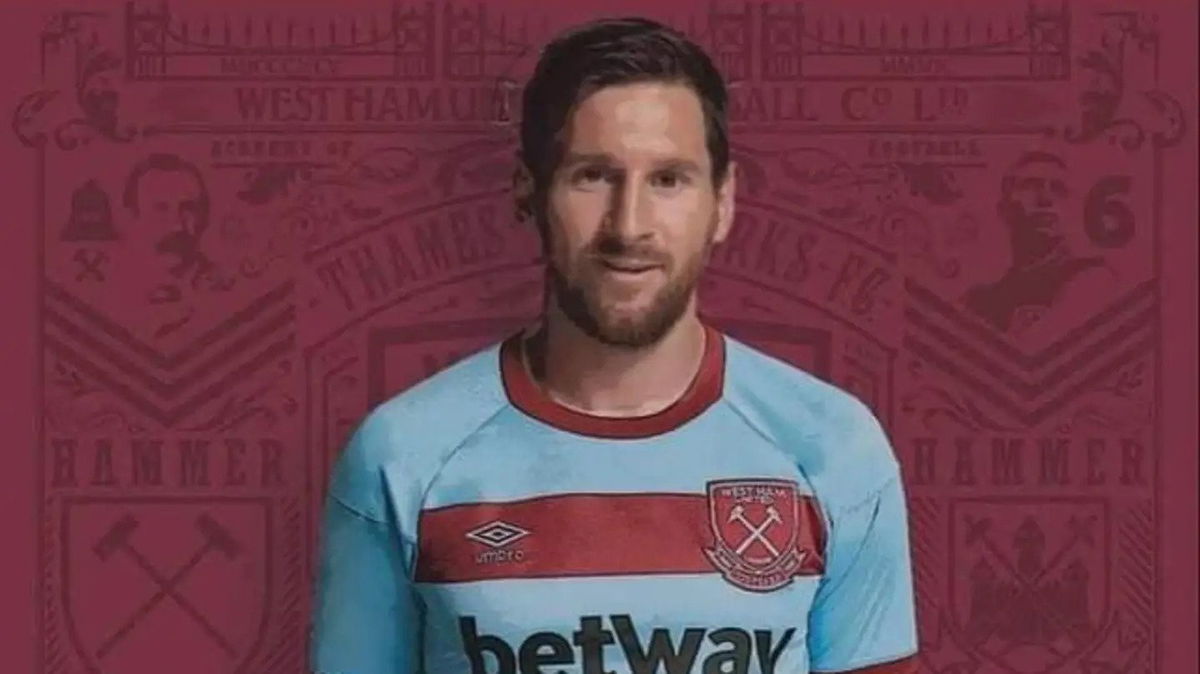 Hammer Declan Rice, told LADbible that he wouldn't swap boots with any player other than Lionel Messi and invited him to play for West Ham
Rice jokingly urged Messi to come to the London Stadium when he was asked whether he would swap boots with anyone.
"No, unless it was Messi or Ronaldo," said Rice. "I don't think I would be asking for another pair of boots.
"I think that would be a little awkward. 'Yeah, mate can I have your boots?'."
Rice then joked: "Listen, Messi, can I take everything? The socks, the shoes and the pads. Come to West Ham, Messi. We will take him any day."
Messi is said to want to leave the Nou Camp and the Premier League has been mooted as a possible destination.
Details of Messi's incredible contract at Barcelona were leaked in the Spanish press earlier this year, revealing his extraordinary HALF A BILLION euro deal at the Nou Camp.
Messi's €555,237,619 four-year deal sees the maestro paid €138million in wages and bonuses, features a €78m loyalty bonus and also includes a clause that saw him paid an extra €115m just to renew his contract at the Catalan club in 2017.
That works out at around £2m per week!
"These are the first Predators ever made. Brand new with tags, mate."

.@WestHam and @England midfielder @_DeclanRice shows off his impressive boot collection. He's got some absolute classics… 😍 pic.twitter.com/L5VHxBmelu

— SPORTbible (@sportbible) April 14, 2021