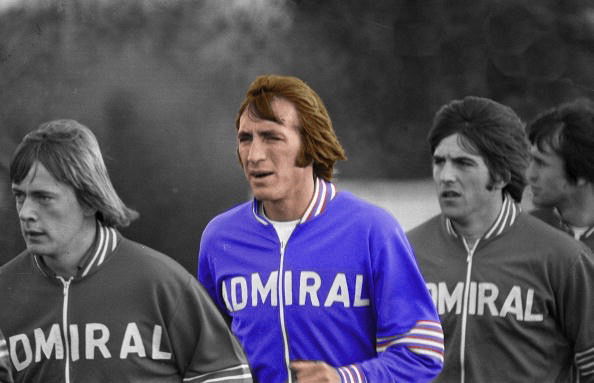 Michail Antonio sitting with his feet up waiting to appear against Slovakia – will have recalled Billy Bond's England fate for many Irons fans who nearly 40 years ago missed out on becoming the best defender never to play for England.
Then general manager at the Irons, Greenwood brought in new faces for the World Cup qualifier. Victory for England would take them two points clear of Italy, but they had one more game against Luxembourg while the Italy game was England's last.
Also with a -4 goal difference against the italians, England needed a big win to pressure Italy for their last game so in came Bonzo, Bob Latchford of Everton, and Man City's Peter Barnes for the first England experience. 
Latchford and Barnes made the starting eleven, Bonzo was on the bench.
The history books say that Bonds never made it onto the pitch, and the fact it was the man who signed him and made him captain of West Ham, makes the decision harder to understand, because if any manager knew Bonzo it was Greenwood. 
To rub salt into his wounds, Greenwood earmarked Bill for England call up again, four years later in 1981 in an end of season friendly against Brazil, but a training ground collision with Phil Parkes of all people put Bill out of action and out of the squad, though young Alvin Martin would win his first of 17 caps.
Quite why Bonzo never made it onto the pitch in 1977 is probably best left unknown, though the fact that England needed a big win and both of Ron's substitutions that night were attackers we could forgive Greenwood for denying one of West Hams greatest ever players the greatest ever accolade for any English player.