Football Insider are reporting that West Ham are in talks with Juventus over a summer deal for Weston McKennie, as he is seen as a potential replacement for Declan Rice.
To that, we have to say no way!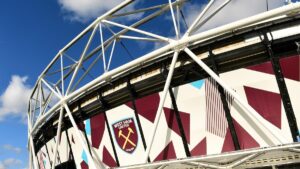 The outlet are continuing to report that the Hammers are ready to cash in on Rice and are looking for replacements. Untrue.
And this link with McKennie is likely just as false.
A United States international, the midfielder is a key player for Juve and has made 51 appearances for the club since arriving on an initial loan deal, that was then made permanent. He has a contract until 2025 and would cost a small fortune.
Spurs were linked in the summer, with a deal mooted at over £40m. That would make him the Irons' most expensive signing ever.
With Rice set to stay for the foreseeable future unless a club raids Fort Knox to come up with the cash, this one simply doesn't add up.
Pay it no heed..