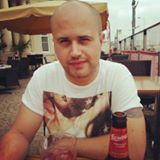 Richard Oses is the founder of a highly successful Facebook page  Bubbles Fanzine @ https://www.facebook.com/rich.oses?fref=ts
He is a lifelong Hammer and will be blogging here when he believes he has something important to say.
In his first article for the site he makes it clear that the Irons really need to move heaven and earth to bring in Alex Song at the end of the season.
There's no denying West Ham look a great team this season – and we all know why. We had a great transfer window!
We have a top group of players with the likes of Sakho, Valencia, Kouyate and Creswell being key to our new found success. As a result our ambitions now rise as high as European qualification. UNREAL!
But for me  the key signing so far has been Alex Song on loan.  Just the fact that we secured this deal in the first place amid interest from top European clubs is in itself a statement of intent from the club's board. 

He is the midfield anchor who has the ability to defend well, and create sublime attacking passes to link up the play between the centre of the park and the strikers. 

He may not have been at his best on Saturday against Villa but he remains a highly composed, calm figure who thrives under pressure which is vitally important especially if we are hanging on to a slender lead or are chasing the game. 

Liverpool, Man Utd and Arsenal are all thought to be showing interest in buying him in January but the Hammers will keep him until the end of the season and then the battle will be on. 

For me it's an  absolute given we have to keep this guy and it's good that the sounds coming from the boardroom confirm the club feels the e same way.

He is happy here and if we can clinch a top six finish then we can hope to keep him and bring in more like him – that's how high our ambitions are rising and after last season that is a miracle.