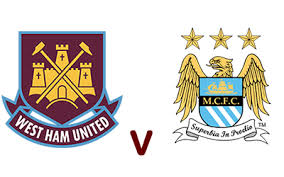 There will be a few who will hate what I'm about to say but it needs saying regardless.
This West Ham United team is as good as any I can remember watching and today's game as good as any I recall seeing at the Boleyn.
From Adrian – who has had his moments this season – to Diafra Sakho, we saw a team on a mission, playing football to die for and producing a result only a few would have imagined possible.
But for all the free-flowing football – still a miracle in itself after what we had all become used to over recent seasons- there was one defining moment and it came after the amazing David Silva goal.
Last year we might easily have folded. Heads would probably have dropped and instead of a win we might have escaped with a draw – defeat would have been a very real possibility.
But this is not the West Ham we had become used to, this is a team revolutionised by some top signings in a summer when everything changed for ever. We are a team so much on the rise that Europe now seems realistic.
Imagining myself writing these words six months ago is an impossibility and it's a real joy to be able to wax lyrical at last.
Sam Allardyce once claimed he didn't  know what the West Ham Way was and he was joined by his mate Sir Alex Ferguson repeating the same.
He's probably having a laugh at our expense for what we saw today was beyond our wildest dreams.
It's pulsating…it's dramatic and all the more amazing because this has come so quickly and unexpectedly.
Like many of you no doubt I'm still doing my best to get my head around it…but I'm loving every minute of it and with a bit of luck we will all bury our past deep-rooted differences and once again truly be West Ham UNITED!