Mike Dean has revealed that he received death threats after his decision to send off Tomas Soucek when West Ham played Fulham last season.
The two sides drew the game at Craven Cottage but Soucek was sent off in the closing seconds.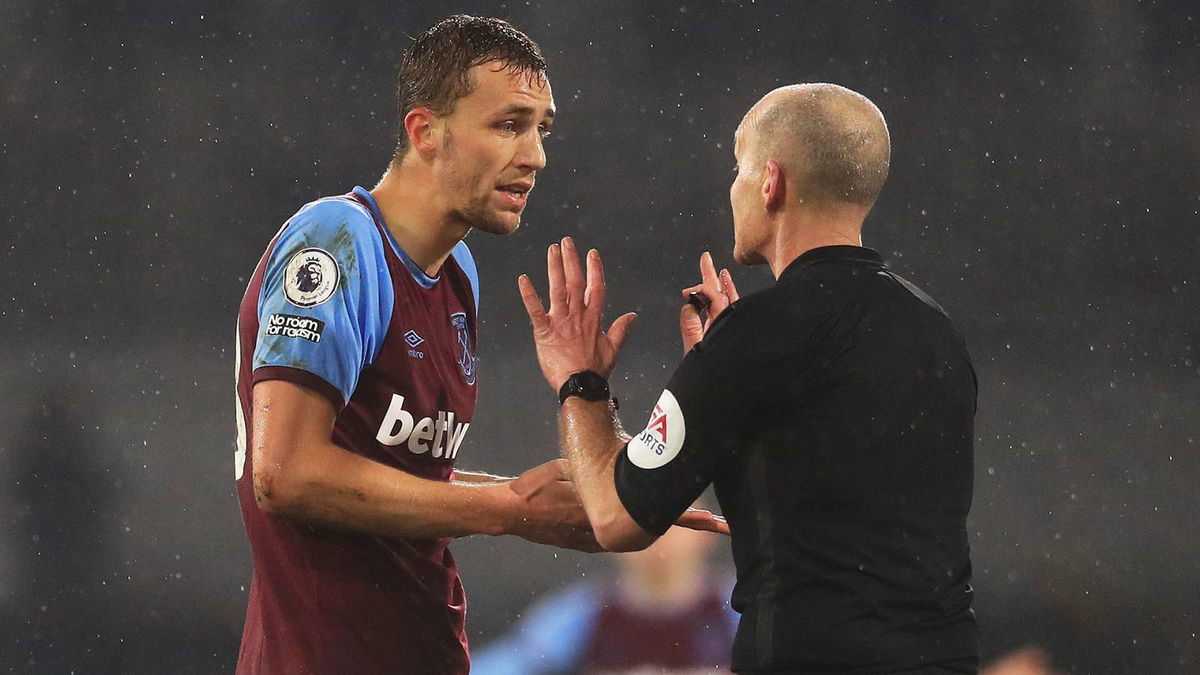 He was adjudged to have elbowed Aleksandar Mitrovic although replays showed that the decision was incorrect, with barely any contact between the two players.
Soucek was red carded nevertheless, and Dean has now confirmed that his daughter received death threats in the aftermath, with the infamous referee needing to call in police support.
Speaking in an interview with the BBC, Dean said: "My daughter got death threats.
"They were saying they knew where we lived and they were going to petrol bomb the house. It was pretty bad.
"I told the Premier League; they got the police involved. I reported it to the police and they came around.
"My family was affected pretty badly for a couple of weeks. I just took myself off games as I wasn't in the right frame of mind.
"I am a pretty strong person at times. I can be weak at other times. I had to be strong for the family that week. It was tough.
"I had West Ham four weeks later and I was surprised to get it so soon. I apologised to Soucek but he came over and was great."
The ref is retiring at the end of the season after a 22-year career in which he has refereed some of the biggest games in English football, while making some high-profile errors along the way.
Of course, it's impossible to condone personal threats but Dean is unlikely to be missed.