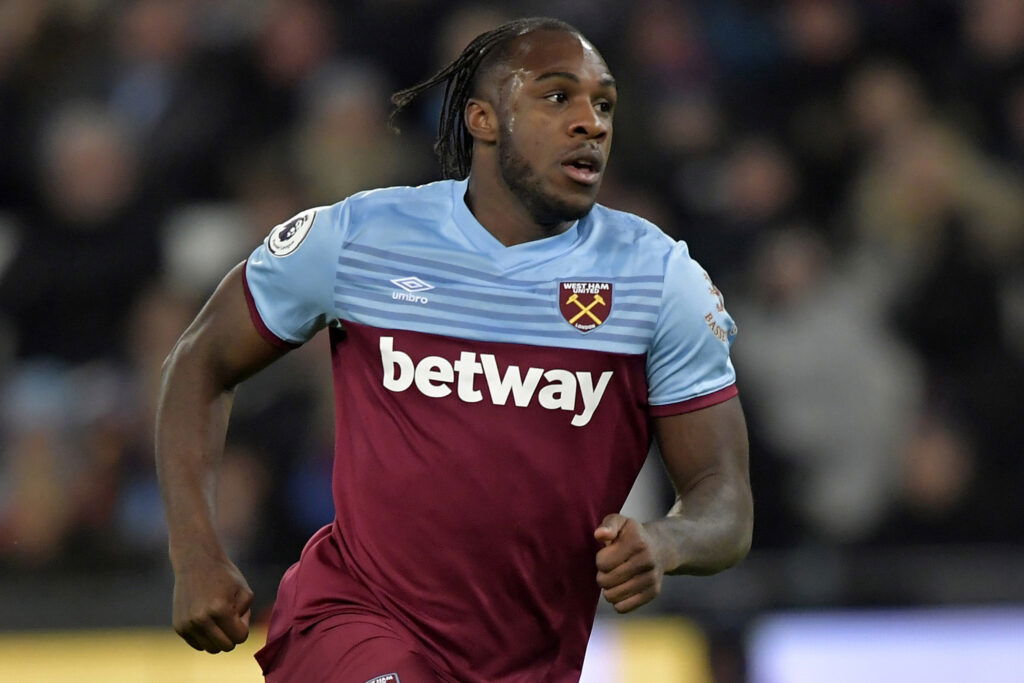 Mikey Antonio once again had a massive effect on the Hammers fortunes – scoring a late great goal.
It is always so reassuring to see the No 9 in the side and once again today he left the pitch just before the end with no injury worries.
His goal was a classic and made amends for an earlier  Soucek effort which was ruled out because the striker had been adjudged to have fouled the keeper.
But when the chips were well and truly down he came up with the goods again as the Hammers regained winning Premier League ways.
But it was hard going for a very long time as the Leeds outfit played their high tempo game as the Hammers struggled to get the game back from 1-0.
In the end it all came good and Mikey was delighted to discuss the game afterwards withe the BBC as the Hammers went up to seventh in the League.
He said: ""That's one thing that Leeds make you do – run. Run and run and run until you can't run anymore. They are a quality team and you know it's going to be end-to-end and for a neutral it's always going to be an enjoyable game
"We always believe that we keep going and if we keep pushing and working hard we are going to create opportunities especially the way we play counter attacking football,
But they also play counter attacking football so it's more like a basketball game than a football game and that's why you have to keep running and working hard for the team."
On his goal he sai: "I was never in doubt to be fair. When it opened out for me one v one I had the whole goal to pick from. I always believe I will score especially in the form I am now. That's six in six, let's keep going and let's keep scoring."