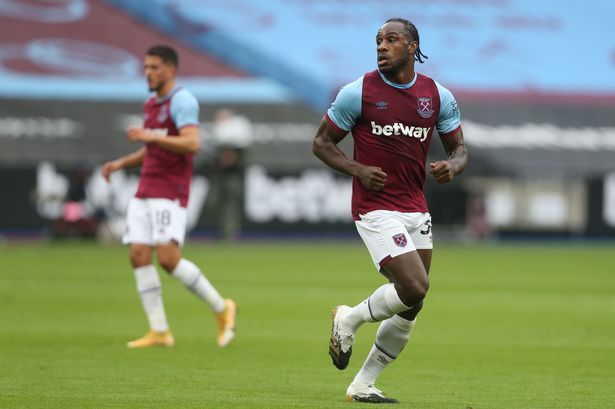 It's very easy to understand David Moyes' point about tomorrow's game against Manchester United being doubly difficult without Mikey Antonio in the team.
And I'm grateful to Claret and Hugh FB follower Neil Abrey for pointing me towards a fascinating stat on the BBC site which makes that point so clearly.
Mikey's absence is likely to be badly felt tomorrow and the likelihood is that we will see Jarrod Bowen going through the middle in his place.
But there's no denying that since his arrival as the No 9 the 31 year has been a sensational buy filling any number of positions and is now  showing that as a centre forward he is as good as any in the game.
And the BBC stat demonstrates his importance to the team revealing that since his debut in 2015, West Ham have won 41 per cent of the Premier League games in which he has started (56 of 137), compared to just 28 per cent when he doesn't (25 of 90).
For me the man has reached legendary status!