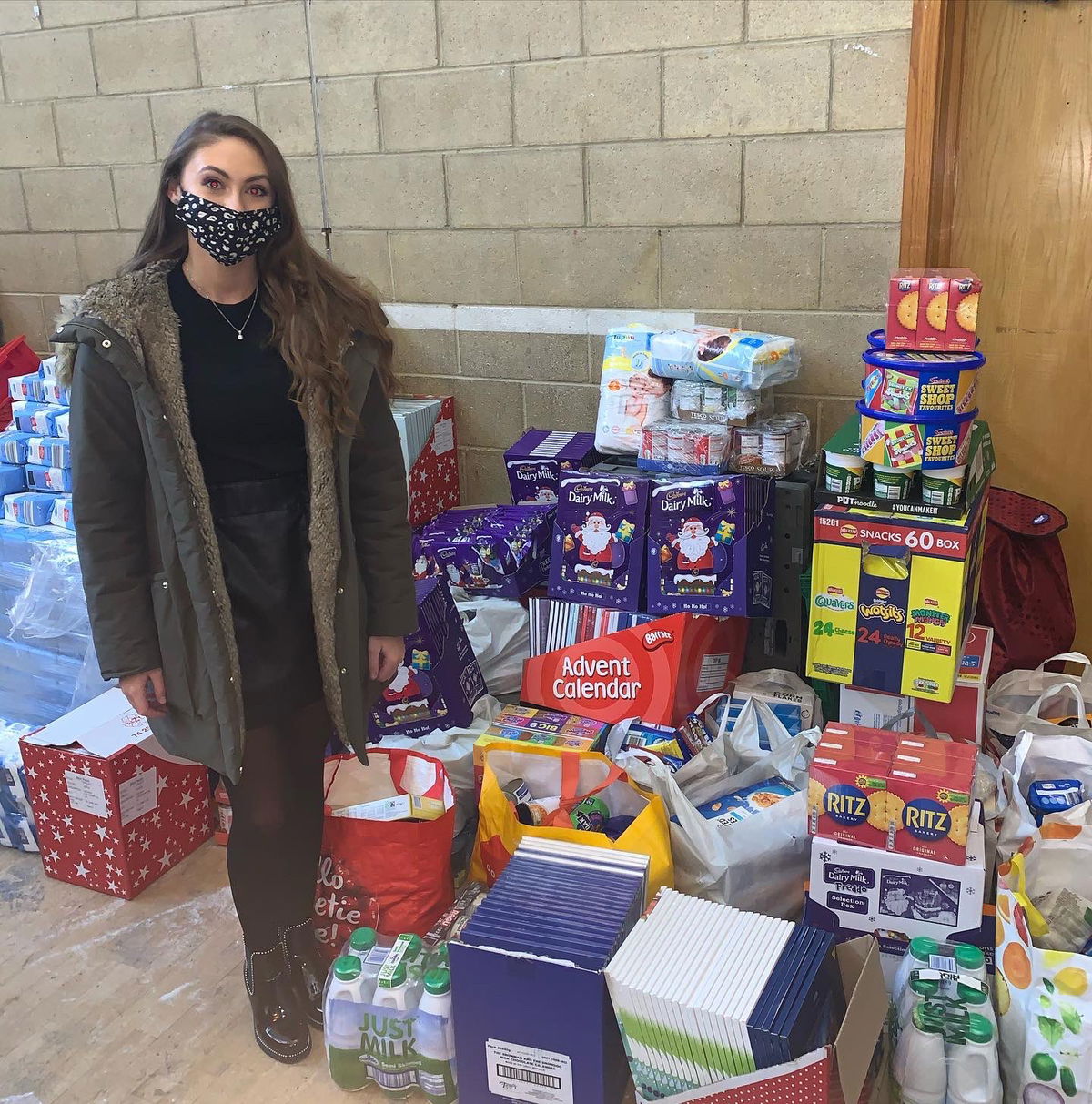 West Ham fan Miss Newham International Sadie Sunderland has been supporting the Newham Foodbank and Irons Supporting Foodbanks campaign to collect advent calendars and selection boxes.
The former Italia Conti Academy of Theatre Arts pupil, brought up on a Newham council estate, dropped off a taxi load of chocolates.
Sadie Sunderland said on Twitter  "So today I dropped off all of the stuff for the food bank. Thank you so much to everyone who donated and helped, I am still going to continue donating to the foodbank. 
With over 40,000 Newham children living below the poverty line, Irons Supporting Foodbanks are asking for fans and friends, businesses and groups to join us in supporting this appeal by donating at one of Newham Foodbank's four donation centres, or at the Vic Tavern in Plaistow.
If any workplace groups would like to support in making office collections the Foodbank will be happy to come and collect any donations. Big thanks at this time to Trudi and Woody at the Vic who have already started collecting from their regulars.
More families are using food banks during the next few months and Irons Supporting Foodbanks just want their children to have something for themselves at Christmas.
If anyone wishes to make a specific donation for these items through their
Justgiving page
 please leave a suitable message in the comments section. We will ensure that these monies will be spent on the children.
Visit Irons Supporting Foodbanks website at https://ironsfoodbanks.co.uk/