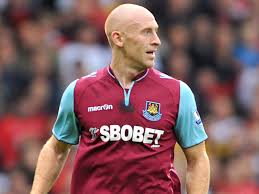 You are awake an hour and read of referee's assistant guessing at a disallowed West Ham goal accompanied by claims that nobody can score.
This won't take long but let's clear all that up!
As stated earlier the linesman guessed correctly – Enner Valencia's goal was rightly ruled out. It was a yard offside so no moans about that please.
As for our players not being able to score, one small point – you have to make chances for that to happen and West Ham aren't doing so.
Thus the goal drought goes on and will continue until a team is put out that can find it's way through defences as 19 year old Jack Grealish did ours yesterday before pulling the ball back to Tom Cleverley for their goal.
I'm too tired of the usual excuse making to say much more other than like most others match day is now a trial from beginning to end.
But it really does need to be pointed out that those chances we hear of, yesterday amounted to an offside goal and a James Collins header from a Mark Noble corner.
Case rested!