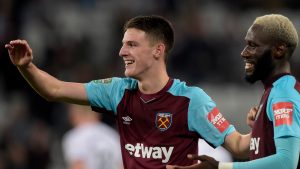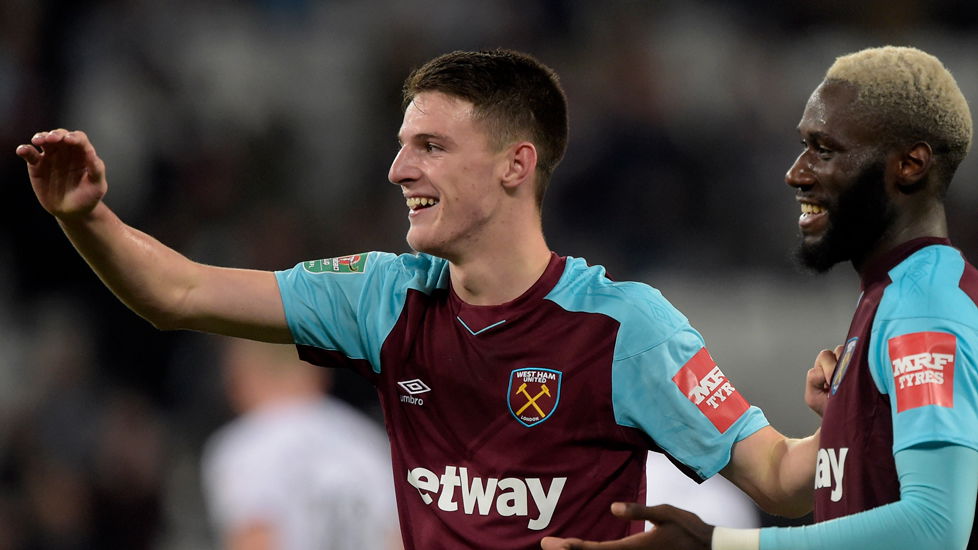 The Hammers go Gooner-hunting at the Emirates tomorrow with memories of Chicharito's hit crossbar shot near the death in the final minute of the London Stadium game still fresh in their minds.
Now – after young Reece Oxford's fine performance in the 2015-16 win – his young and hugely impressive 'successor' Declan Rice is counting on a repeat performance.
The 19 year old – sounding more like 29 – snapped: "We shouldn't go there with anything to fear. We've got a game plan – they'll have the Europa League to think about too. It's going to be a good game and we desperately need the three points.
"If you go there and put the pressure on I think you stand a very good chance. Arnie's in top form and it's good to have Manu and Andy Carroll back – it's great strength for all of us."
Dec is loving his life right now adding: "It's been a crazy year for me to be honest. This time last year we were talking about looking at loan options for this season, but I came back for pre-season, got the call-up for the tour, did well there, and that's what has led on to this year.
"it's always been my dream to play football in the Premier League and to be doing it at 19 is crazy. I've just got to keep my head down, keep working and not let it get to you. That's the main thing.
"You have to know where you've come from, remember the people that have got you here and there's no need to get big headed or big time because it could all stop at any time."