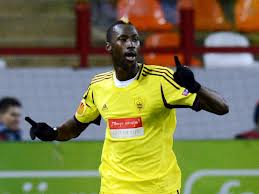 The Hammers- having gained a work permit for Monaco striker Lacina Traore – are now set to hammer out personal terms with the 6ft 8in striker.
Although the Londoners now look certain to sign the player Claretandhugh has learned that personal terms still have to be agreed.
That's why a deal was agreed late last night to offer Carlton Cole an 18-month contract to ensure the club was never again without striker back-up.
Sources inside the club have told us exclusively that talks will soon be underway with Traore and that a deal of around £45,000 a week is in the pipeline.
But he has not played since October and will take a couple of weeks to get up to speed – thus there is no urgency to getting the deal finalised.
A source told us exclusively: "We wouldn't have come this far in getting a work permit if we weren't pretty certain we couldn't get the deal done on personal terms.
"There was a long discussion about whether Carlton should be offered a short or long term deal and it wasn't until late on Tuesday night we decided to go for the 18 months.
"We can't leave the club in a situation again where we are left with only one striker on our books."
————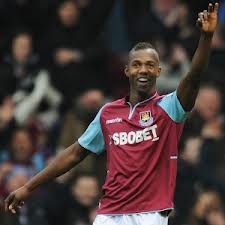 It seems that Modibo Maiga could soon be on his bike possibly to Queens Park Rangers for a bit of the old "Redknapp love."
After reports circulated this morning that the Loftus Road outfit were interested in the 'striker,' we put in our phone calls and were told it was possible.
Apparently agents have told the club they can get the former Socheaux forward – who cost us 6 million euros –  a deal over in south west London.
Redknapp sees him as as "in the hole" operator rather than Andy Carroll Mark 11 but knows he will need to give him the arm round the old shoulder round the shoulder – "your t'trrific my son' treatment.
He's got a track record with players of this kind and may will do the business by the bloke – sooner him than us.
The real news in all of this is that the Hammers have to get rid for peanuts to make room in the wage bill for new man, Lacina Traore.
He will be coming in on around £40k – £45k a week – £35k of which will be supplied by waving Maiga farewell.
The Hammers will want to make the deal permanent in the summer and here's the sting – they could let the kid go for as little as £1.5 million.
And even if Harry don't wanna do deal we're hearing there are a couple of French outfits that are including the outfit we bought them from.
————
Carlton Cole's new 18 month deal at the club was agreed late on Tuesday evening and comes after a compromise deal was hammered out on the player's desire personal terms.
ClaretandHugh was led to believe earlier in the day that a three or six month deal may be tabled but the manager has decided otherwise which will delight Cole's many fans.We also understand that such was CC's enthusiasm to remain at the club that he – along with the rest of the squad-  is  ready to accept a further wage drop should the club start life in a lower division.
A source said: "It's all down to the manager and we are delighted the deal has been done and that Carlton has shown such enthusiasm to remain with the club."
The new contract has taken the pressure off the manager ahead of the Newcastle game as he would have been forced to start with Andy Carroll, who is still coming back to full fitness.
Now Cole will almost certainly start with the Geordie boy arriving for perhaps 40 minutes action.
————
West Ham United are lining up Everton's Dominic Rogan to take over from Andy Rolls who has left his position as  Head of Sports Science at  the London Club yesterday.
Rolls departed in odd circumstances yesterday when his colleague colleague Matthew Monte-Colombo broke the news which was then quickly deleted on his Twitter account.
Rolls is now set to join Arsene Wenger's backroom staff at the Emirates as the Hammers prepare to bring in a new team.
Rogan looks set to be joined by Stijn Vandenbroucke who was at the club between 2009-2012 before becoming first team physio to Anzhi Makhachkala.
A source told us exclusively: "It's not been a happy period in terms of injuries but  it's all very mutual. Andy has been brilliant for us and we wish him every success in the future."