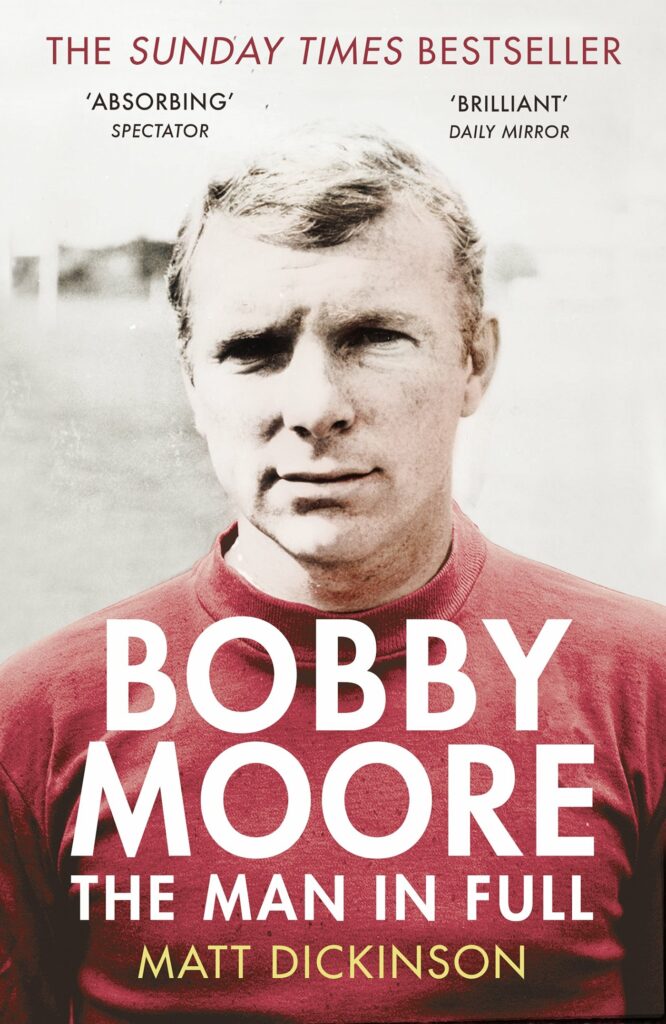 Matt Dickinson of The Times has every reason to take David Sullivan to the cleaners and he has done in no uncertain manner in today's edition.
For Matt wrote the finest book ever written about Mooro – The Man in Full and I was honoured that he asked me to offer some anecdotes for it as the great man's one time ghost writer.
So, as one of the country's most foremost and finest journos when Matt he applies his words to West Ham as today he is to be taken very seriously.
Writing in today's edition he declares: "Barely two weeks into a new season the unrest has already set in about a team seeking its first point of the campaign, a manager taking training from his London apartment because of quarantine and a club which, uniquely in the Premier League, is yet to make a single summer signing.
He adds: "And then Sullivan went and made it worse by going on TalkSport this week and giving an interview that was as popular as someone coughing over your shoulder in the supermarket queue."
He continued: 'In 2015, ahead of the move to the new ground, it was a five-year plan to win the Premier League and the Champions League like an English Atletico Madrid. "Unlikely but not impossible," Sullivan said. Bless.
'Whatever his intention in going on the air this week, all Sullivan did was confirm that West Ham are led by a regime that takes a difficult job and makes it so much harder.
I scanned a piece I had written going into Moyes' first period as manager in late 2017. It was all about the difficulty of constantly navigating the whims of the owners at a club with very strange ideas how to treat staff, plus the hierarchy's inability to set a course and stick to it without undermining successive managers.
Reading it back it was hard to think that anything had changed in almost three years apart from the club blowing a fortune in the meantime on "chasing the dream", as Sullivan put it, under Manuel Pellegrini.
"The fans were on my back to have a director of football, a foreign manager," Sullivan explained this week. Ah, so it was all the fans' fault.
'There is always is someone else to blame, which might be plausible if Sullivan delegated responsibilities and left others to get on with it but he does not.
In one statement in the interview with Jim White he wanted us to believe that "I left it to the previous regime for two years. They didn't buy well." But everyone knows it is never that simple, as he then admitted.
"I had to bully the manager into signing [Issa] Diop and [Lukasz] Fabianski," he said, eager to take credit for two of the more successful signings, certainly when compared to Sébastien Haller at £45 million.
Matt adds: 'Dare to be critical and, as well as sometimes resorting to lawyers, Sullivan will eagerly point out that £214 million is the net outlay on transfers in the last four years plus more than £1.5 million on scouts in 2019.
That rebuttal ignores the obvious problem that you can spend that money badly, especially when there is haphazard recruitment and a lack of vision."
Sullivan made one of the the worst decision of his life in deciding to spout off about his miseries on talkSPORT and to read Matt's entire piece we recommend you go to https://www.thetimes.co.uk/article/57045a16-fe7b-11ea-8eac-e356e4cd0308.
It's a great piece of writing from a bloke who truly got on the inside of Mooro in his book. He's not one of the cheap media men who take easy shots at West Ham United which makes today's piece important and required reading for all us supporters.