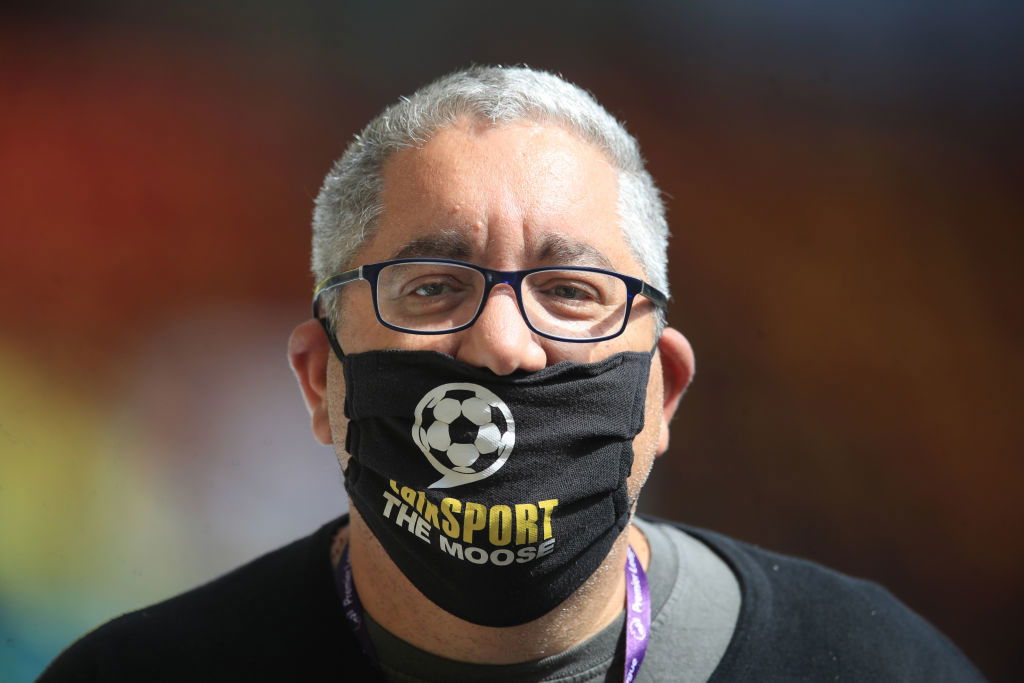 Talksport presenter Iain Abrahams better known as the Moose was ridiculed by David Moyes during yesterday's lunchtime virtual press conference at Rush green.
The journalist is often a target of online banter from West Ham supporters but this time it was the managers time to poke fun at the larger than live radio presenter.
Moose had left himself on mute during the video conference press conference with West Ham's head of media telling him repeatedly 'You're on mute Iain' as Moyes pointed to his ear while laughing.  When Iain finally managed to work out how to get himself off mute David Moyes said: "You're acting like an amateur there Iain!" 
To which a pricky Moose fired back: "Thanks for that, you be fair I expect that from a press officer not from the manager of a football club"
The Moose is used to being ridiculed by West Ham supporters for his love of food which he regularly posts on social media but it is a first for the manager to join in on the banter.