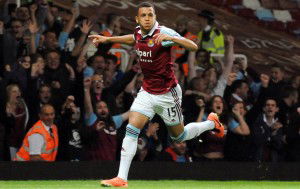 Ravel Morrison has given his first impressions of life in the Championship and said: "I hope Harry Redknapp can get the best out of me."
The Hammers England under 21 is on loan at the club until the end of the season after falling out of favour at The Boleyn.
And the 21 year old midfieler told the Newham Recorder: "It's very different to the Premier League. I actually think it's a lot harder in some respects. You get a lot more time on the ball in the Premier League.
"In the Championship you don't get much time on the ball and you have to make decisions very quickly."
Of former Hammers boss Redknapp he said: "I think it's pretty obvious that he's a really good manager.
"From what I can tell, he is one that looks after his players. I'm just hoping he can get the best out of me."