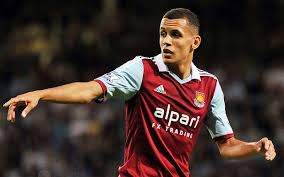 Ravel Morrison's West Ham future may be hanging on whether manager Sam Allrdyce is still at the club next season.
The England under-21 is currently on loan at Queens Park Rangers – a decision based which may have been based on alleged differences between the pair earlier in the season.
The club are keen to solve the Morison dilemma and were Allardyce to be sacked it's been suggested by ClaretandHugh sources that the highly skilled midfielder could be tempted to stay on the right terms.
The Hammers are keen to raise as much cash as possible to revamp the team next season and between £20m – £25m is set to be given to the manager, whoever that may be, in the summer.
But a trusted source made it clear that the club would prefer to see Morrison return and sign a new contract.
He told ClaretandHugh exclusively: "Ravel will return and play a full part in pre-season. Our hope is he will settle down, sign a deal and become a part of things – that's our preference."
However, those close to the player revealed: "There's no way anyone can see Rav playing again under the current manager. The position may change if a new man is brought in."
The Hammers have an £8 million price tag on the 21 year old who has made a serious impact at QPR who are now bound for the play-off finals.
Were they to win their place back in the Premier League it's highly likely they would meet the Hammers asking price.
But a new Hammers manager  could just as easily see the former Manchester United youngster – who cost the club £800,000 – remaining at the club for the final year of his contract and beyond.
Follow on twitter @hughsouthon