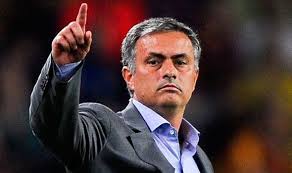 Jose Mourinho has paid Sam Allardyce the most extraordinary festive compliment
The Chelsea boss clearly can't believe the Upton Park transformation which has changed us from relegation fighters into title challengers.
And the self-proclaimed 'Special One' seems to reckons Sam may be laying claim to the title saying that were the Irons to make it into next year's Champions League, it would be the greatest achievement of any manager at any club.
As we head for the Bridge Mourinho said: "If West Ham finish in the top four, the Manager of the Year is Big Sam.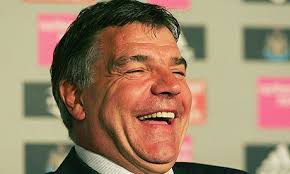 "And the Team of the Season is West Ham because it would be an amazing achievement for them compared to the other clubs trying to finish in the top four. But why not? Why not? For them to be fourth now is a fantastic achievement.
"Everyone was expecting them to be fighting for survival in the bottom third of the table but they are a completely different team this season, they are a better team with better players.
"Big Sam is showing now that he is not what people sometimes say. He's now made a completely different image of himself… that he's not just a very competitive coach that plays in a certain way with direct football and the long ball.
"This season they are playing in a different way. They are not a team that just tries not to concede goals, they also try to score goals now so the game on Boxing Day will be very difficult.
"But while they are a better team to last year, we are a better team too. We have more creativity, more goals and we have more of an attacking dynamic. So we both have the capacity to give a very different game to last season."
On that occasion of course we parked the bus to grab a draw and start a turnaround in our fortunes – a gam plan that b rough the chage from Mourinho we played 19th century football and he even apologised for that.
He said: "Theyn were silly words. Last year we had a few words about the way they played and also the fact that they started wasting time after two minutes of the game, which I don't like.
"But last year they were in big trouble and when you are fighting relegation every point is important.When you are fighting relegation you have to do everything to get a point.
"So I think last season's result was a turning point for them. It gave them the confidence they needed and they kept their Premier League position."
There is no lingering resentment against Allardyce and he added: "We have a good relationship now. We worked together at Soccer Aid, we had a week together having lunch and having dinner.
"With that you build a different sort of relationship, you get to know the person much, much better than you do when you just see each other for one minute after a game when you play against each other.
"I like him very, very much and I'm very, very happy that things are going very well for him. He has a big history in the Premier League. He has had a fantastic career… so many matches.
"I think maybe only Harry Redknapp has more games, so Sam deserves our respect.And I respect him as a guy and as a coach."